No, You Can't Just Switch to a Usage-Based Pricing Model Overnight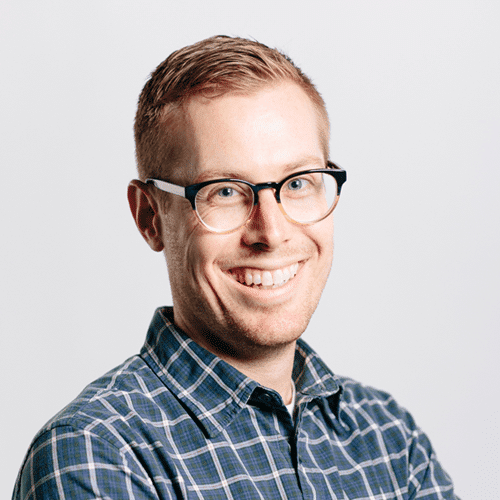 The usage-based pricing model almost feels like a cheat code—it enables SaaS companies to more efficiently acquire new customers, grow with those customers as they're successful, and keep those customers on the platform.
And compared to their peers, companies with usage-based pricing trade at a 50% revenue multiple premium and see 10 percentage points better net dollar retention rates.
But the shift from pure subscription to usage-based pricing is nearly as complex as going from on-premise to SaaS. It opens up the addressable market by lowering the purchase barrier, which then necessitates finding new ways to scalably acquire users. It more closely aligns payment with a customer's consumption, thereby impacting cash flow and revenue recognition. And it creates less revenue predictability, which can generate pushback from procurement and legal.
Get the Usage-Based Pricing Playbook
SaaS companies exploring a usage-based model need to plan for both go-to-market and operational challenges spanning from pricing to sales compensation to billing.
Selecting the right usage metric
There are numerous potential usage metrics that SaaS companies could use in their pricing. Datadog charges based on hosts, HubSpot uses marketing contacts, Zapier prices by tasks, and Snowflake has compute resources. Picking the wrong usage metric could have disastrous consequences for long-term growth.
The best usage metric meets five key criteria: value-based, flexible, scalable, predictable, and feasible.
Value-based: It should align with how customers derive value from the product and how they see success. For example, Stripe charges a 2.9% transaction fee and so directly grows as customers grow their business.
Flexible: Customers should be able to choose and pay for their exact scope of usage, starting small and scaling as they mature.
Scalable: It should grow steadily over time for the average customer once they've adopted the product. There's a reason why cell phone providers now charge based on GB of data rather than talk minutes – data volumes keep going up.
Predictable: Customers should be able to reasonably predict their usage so they have budget predictability. (Some assistance may be required during the sales process.)
Feasible: It should be possible to monitor, administer, and police usage. The metric needs to track with the cost of delivering the service so that customers don't become unprofitable.
Navigating enterprise legal and procurement teams
Enterprise customers often crave price predictability for annual budgetary purposes. It can be tough for traditional legal and procurement teams to wrap their heads around a purchase with an unspecified cost. SaaS vendors must get creative with different usage-based pricing structures to give enterprise customers greater peace of mind.

Customer engagement software vendor Twilio offers deeper discounts when a customer commits to usage for an extended period. AWS takes this a step further by allowing a customer to commit in advance, but still pay for their usage as it happens. Data analytics company Snowflake lets customers roll over their unused usage credits as long as their next year's commitment is at least as large as the prior one.
Handling overages
Nobody wants to see a shock expense when they've unknowingly exceeded their usage limit. It's important to design thoughtful overage policies that give customers the feeling of control over how much they're spending.
This starts with just-in-time communication—in-app and via email—when someone is approaching their limit. The communication shouldn't feel punitive—it should put the usage in context with the value that the customer has seen through the product.

A best practice for enterprise customers is to give them a grace period of two to three months before they receive an overage bill. During that time, offer customers the opportunity to re-up their contract ahead of renewal at a higher commitment level and in exchange forgive the one-time overage usage.
This is win-win: the customer saves money, there are fewer surprise fees, and nobody has to bother with the billing and administrative burden of small overage bills.
Structuring go-to-market teams
In many usage-based companies, the first interaction a user has is with the product rather than with a sales rep. They can spin up a free trial to try out the product and even start paying through a self-service purchase experience. Designing a great user experience with rapid time to value becomes critical. Vendors would also benefit from making high quality support available even to free users since adoption is a critical step on the path to monetization.
Sales usually gets involved for either larger self-service accounts or new sign-ups that fit a predetermined profile (for example, an executive at a company with over 1,000 employees). The sales rep needs to be technically versed, empathetic, and have great follow through to navigate legal, procurement, and security. Their main KPI is often new committed bookings.
Designing sales compensation plans
While the sales team is trying to get new committed bookings, paying sales reps based on bookings can create the wrong incentives. It can lead to over-selling a customer ahead of their usage or slowing down deals in order to make the commitment as large as possible. These challenges can be addressed by including a tail period of 4-12 months when the rep continues to collect commission when a customer exceeds their initial commitment.

Snowflake notably overhauled its compensation plans before the 2020 IPO. Initially Snowflake compensated the field sales team based on bookings, which is when they collected cash. But Snowflake only recognized revenue on consumption and customers could roll over their credits.
They've since changed compensation to be split between committed bookings and recognized consumption, which gets paid out as it's earned. This better aligns the goals of the reps with Snowflake's financial success as well as the objectives of its customers.
Forecasting consumption-based revenue
In a usage-based model, forecasting isn't as visible as in a pure subscription model. There's more quarterly variance and impacts of seasonality to navigate. The best usage-based companies invest heavily in predicting customer consumption. IPO-ready FP&A teams treat forecasting as a data science exercise. Their teams are digging into valuable revenue signals on the cohort and customer level, factoring in nuances such as ramp time and the customer's product adoption.
Overcoming billing obstacles
Billing becomes intimately tied with the customer experience—and it's often one of the biggest negatives of a usage-based model. It can be challenging to explain the bill to a customer and it's critical that all of the billing metrics match up to what the customer sees in the product.
Many of the top usage-based companies have built their own homegrown billing solutions and they dedicate entire engineering teams to running and updating the billing code. While there are plenty of third party systems as well—like Zuora, Chargebee, and Chargify—billing needs to be treated as an important priority rather than an afterthought.
Game over for subscription-based pricing?
If you're sold on usage-based pricing, keep in mind that switching from a subscription model is not something that's going to happen overnight. But don't let that keep you from making incremental changes that set you up to scale to $100+ million ARR in the long run.
This article was first published on TechCrunch.