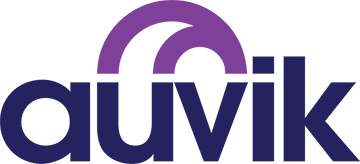 CEO
Date Invested
2017
Partner
Ricky Pelletier
Headquarters
Waterloo, Ontario
Year Founded
2011
Remote Monitoring & Management Software
Auvik's cloud-based network management software keeps IT networks around the world running optimally.
Managing network infrastructure has traditionally been a very manual and time-consuming activity. Before Auvik, administrators were forced to log into network devices one by one using a command-line interface that most of us haven't seen since DOS disappeared. They'd type in arcane commands and try to make sense of the flood of data that came back.
Auvik dramatically simplifies the task of network management by making software do the work.
Auvik automatically:
Discovers a network and displays it as a visual map.
Inventories and documents every device, service, and configuration on a network in real-time.
Parses, analyzes, and visually displays data to reduce network troubleshooting time.
Allows remote access to nearly any network device from a single screen.
Analyzes network traffic to show who's on the network and what they're doing there.
With Auvik, complex and time-consuming tasks are reduced to simple, automated steps. And it's all done through a beautiful and easy-to-use interface.
Featured posts:
Fueling the future of work.
Our mission is to improve people's working lives. The companies we invest in make it happen.