WHAT'S NEW THIS YEAR
For 2021, we put the latest data under the magnifying glass to uncover:
The best way to build a growth-driven product
The right sales and marketing approach for your product
Where to look for bleeding-edge PLG inspiration
OUR PARTNERS WE
LOVE
OpenView's 2021 Product Benchmarks Report was written, analyzed, and compiled by: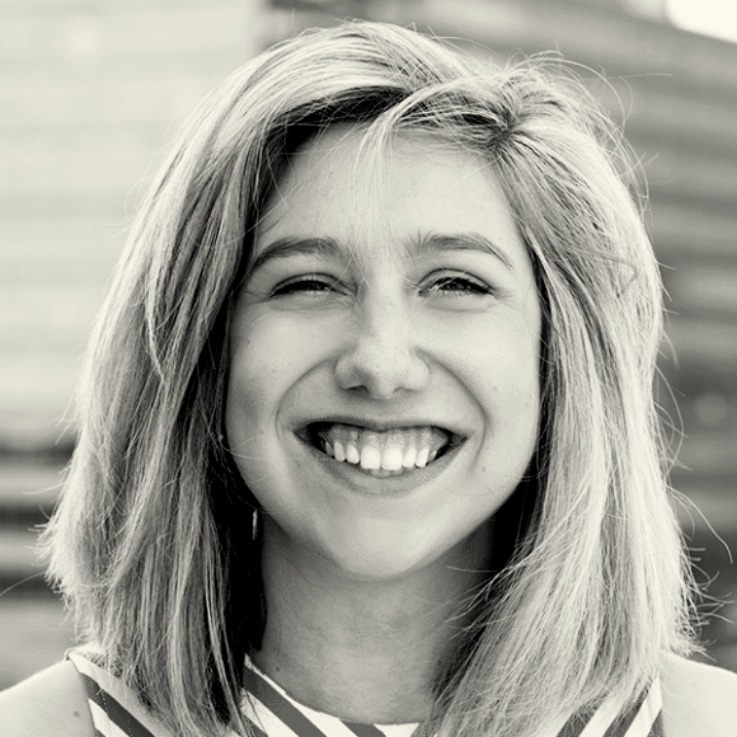 Sam
Richard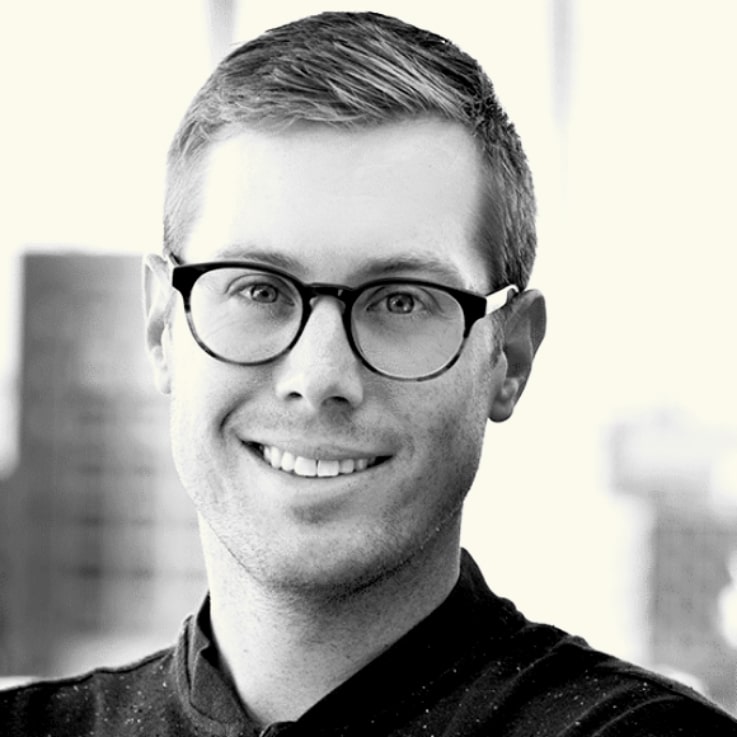 Kyle
Poyar
The events of 2020 and the shift to remote work showed founders and operators the importance of being able to move quickly. As the product itself becomes a growth lever for your business, the SaaS metric playbook is rapidly changing.
Our benchmarks, segmented by company size and market, will give you the objective data you need to make those key decisions for your team and your company.
For questions, comments, or to participate in next year's survey, reach out to Sam Richard.
[email protected]
INTRODUCTION
Our base of responses grew 70% over last year.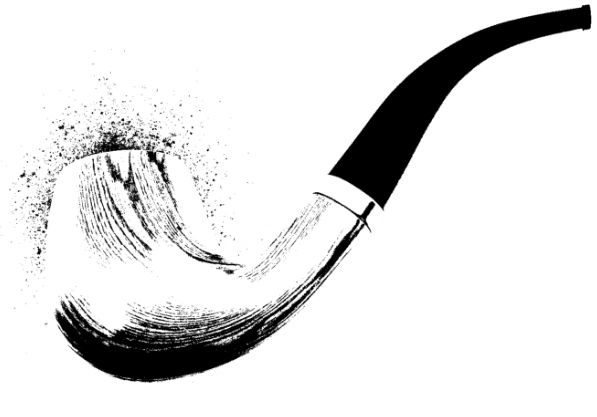 Facts about respondents:
Most companies are in the expansion stage, with 48% between $1m-10m ARR.
More large companies responded this year (19% had over $30m in ARR), which represents a growing interest in product metrics and product-led growth.
Company Size
FTEs at the end of 2020‍‍‍‍
Product Types
Most Common‍‍‍‍
2021 IS THE YEAR OF
PRODUCT-LED GROWTH
It's no surprise that OpenView believes in product-led growth (PLG), an end user-focused growth model that relies on the product itself as the primary driver of customer acquisition, conversion, and expansion. (In fact, we even coined the term back in 2016.)
PLG models begin with addressing end user frustrations and providing value before a paywall (think: Calendly, Expensify, and Datadog), but they also have sophisticated revenue operations requirements on the back end that differ from the way that software products have been sold in the past. Product-led models used to be outliers—they were rare in B2B SaaS.
Fast-forward to 2021 and PLG is suddenly everywhere. COVID-19 forced SaaS companies to rethink their approach to go-to-market strategy, and many of them decided to introduce product-led tactics like free products or free trials.
But they aren't killing free offerings as the world emerges from lockdown. 49% of high-growth SaaS companies now have a free offering (unchanged from last year) as do 44% of lower-growth companies (up from 41%).
Growth Rate
2020 Free/Trial
2021 Free/Trial
High (Rate Over 100%)
49%
49%
Low (Rate Under 100%)
41%
44%
But this isn't just happening at a startup scale. Even large public companies—like GoDaddy, JFrog, PagerDuty, New Relic, Nutanix, and ServiceNow—are introducing free offerings and adopting PLG, too.
"There's one contributing factor that's actually pretty simple: Throughout the pandemic, knowledge workers have spent more time in front of their computers than maybe ever before. For some software buyers, creating a free account to try software can feel like a chore you're trying to squeeze in between meetings and your everyday life, but with less competing priorities, interest in exploring software on your own reached an all-time high."
"The last year has had an outsized impact on the B2B buyer's experience. Companies can no longer rely on extended sales cycles to convince customers that their products might provide value at some future date. Prospective customers want proof of that value up front, and in the context of their own needs. The best companies are embracing data-driven PLG strategies to demonstrate their value from the start—establishing stickiness, differentiation, and a clear path to impact."
"I believe the explosion in PLG is due to two reasons. First: It's increasingly the way customers, especially developers, want to buy—especially at the lower end—via credit card without having to talk to Sales, and where the product itself can lead them through adoption and feature discovery. Secondly, companies want to build PLG/self-serve because it improves their go-to-market (GTM) economics. It doesn't make sense to hire expensive AEs and SDRs to go after $10k/yr deals—focus the humans upmarket where they add the most value. Additionally, I've found at Algolia and Heroku that <$20k/yr customers actually grew 3x faster via the combination of PLG, self-service, and usage-based pricing instead of locking customers into a contract too early in their journey."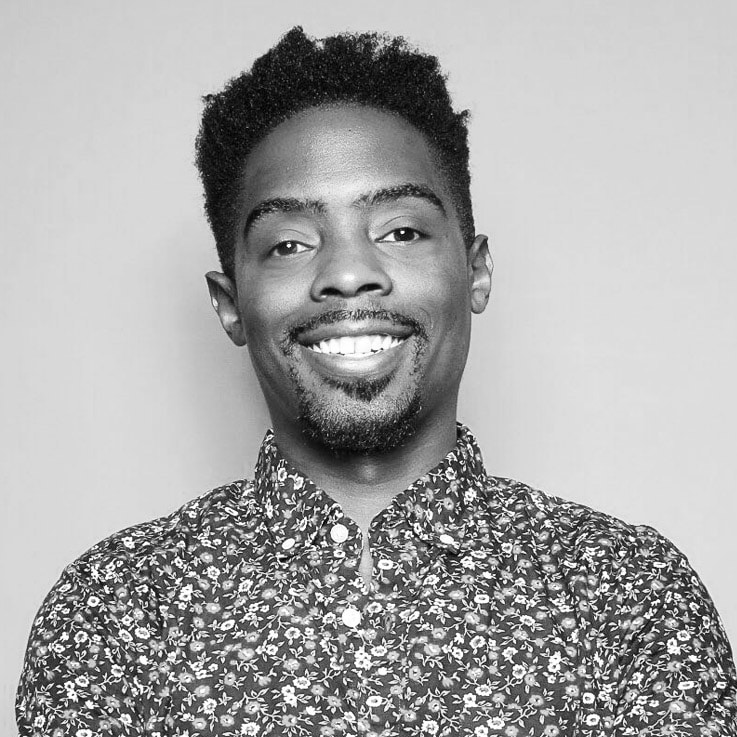 Chris
Miller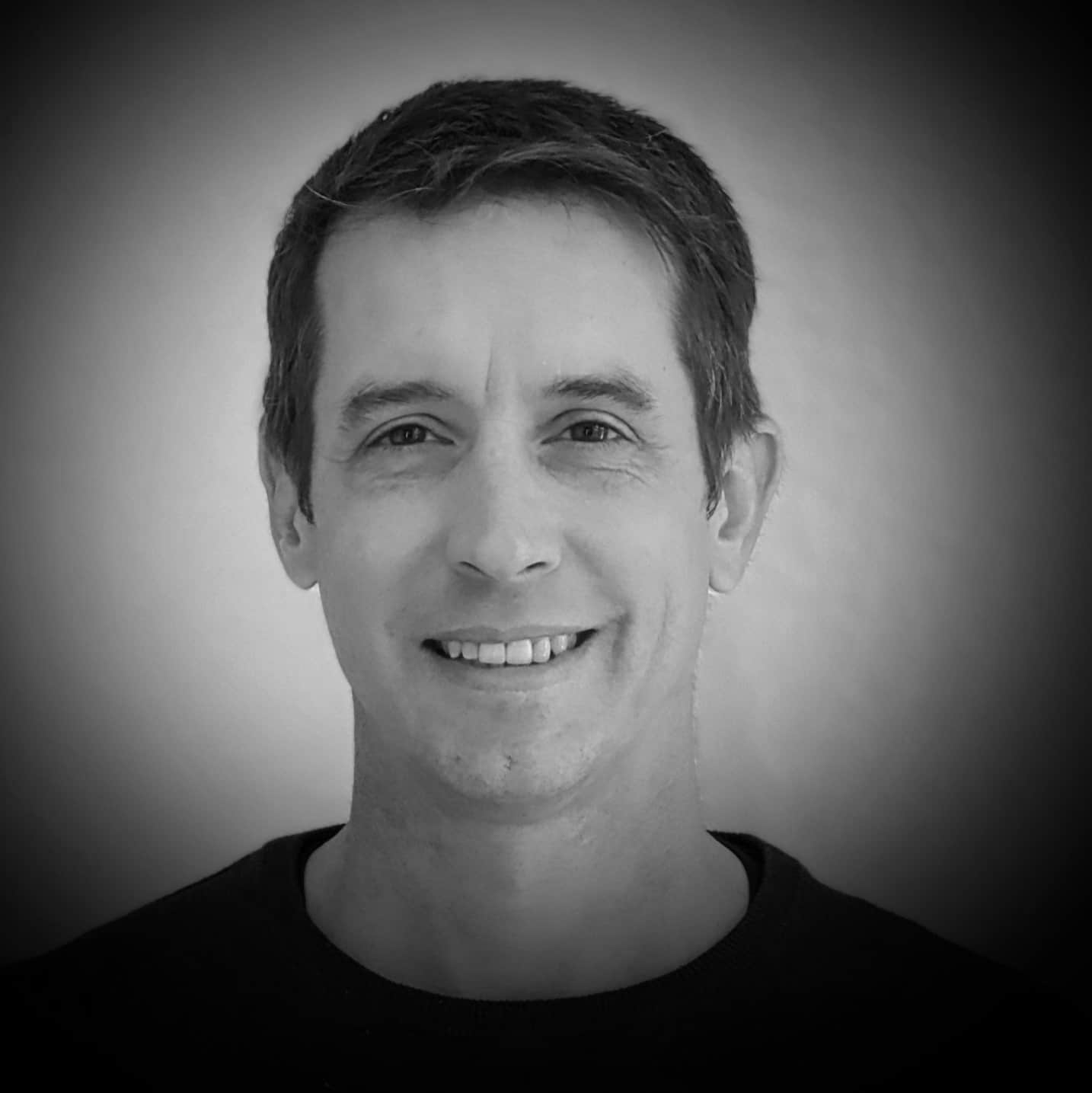 Ross
Moser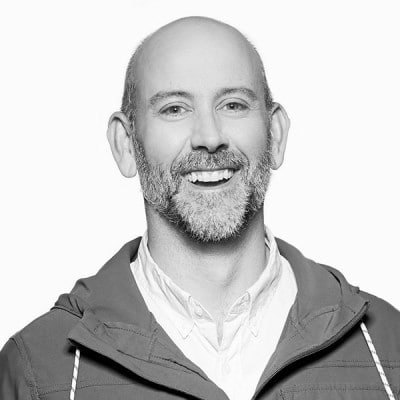 Jason
McClelland
BUT ADOPTERS CAN BE
IMPOSTERS
AND NOT EVEN KNOW IT
PLG adoption is certainly growing at the surface level. But when you dig a bit deeper into companies that claim to have adopted PLG, the operational requirements aren't there yet—a big sign of a product-led imposter.
Free products aren't just set-it-and-forget-it. To support them, you need a whole new toolset of SaaS metrics to help your team navigate the new user journey. Many of these new metrics measure the efficiency of your product as an acquisition tool.
To understand how quickly audiences find value in your product, we recommend measuring activation. Activation is not "new" per se, but it's finally getting the attention it deserves. 54% of SaaS companies now track activation, up from 50% in 2020. Activation metrics are tough because it's unique to your product, but in general, it should be:
Easy for most users to reach quickly. Around half of users should be able to get to this point in less than a month after signup, but within a week or so is preferred.
Correlated to positive business performance. Users and accounts who activate should be more likely to convert, be retained, and expand their spend with your product.
Related to activation are product qualified leads (PQLs). PQLs are product users who, upon reaching certain thresholds of product usage, become viable candidates for a conversation with Sales or Customer Success. Tracking PQLs tend to be much more complex than activation since it requires deep visibility into the customer journey, experimentation with reps to see what works, and tooling to embed PQL data into a rep's workflow.
Businesses aren't using PQLs as a key performance indicator any more than they were last year. Fear not: new startups like Endgame, HeadsUp, and Correlated make it easier than ever for SaaS companies to take advantage of PQLs to drive product-led revenue.
Yikes!
Not much movement for these metrics.
The
Key

Takeaway
Core operational requirements for a PLG company, like measuring activation and PQLs, aren't mainstream yet.
Investigate further
PLG IS A
REQUIREMENT

IF YOU'RE SELLING TO DEVELOPERS

Developers are a notoriously tough crowd. To capture their attention, developer-focused companies have learned that open, free models are the only way to go. Just look at any of the recent developer-focused IPOs – JFrog, DigitalOcean, Confluent, SumoLogic. All allow users to get started free and try-before-they-buy.

Developer-focused businesses are considerably more likely to take a free-offering approach than other SaaS companies. 67% of developer companies now have a free plan or free trial compared to 49% of horizontal apps and only 36% of vertical apps.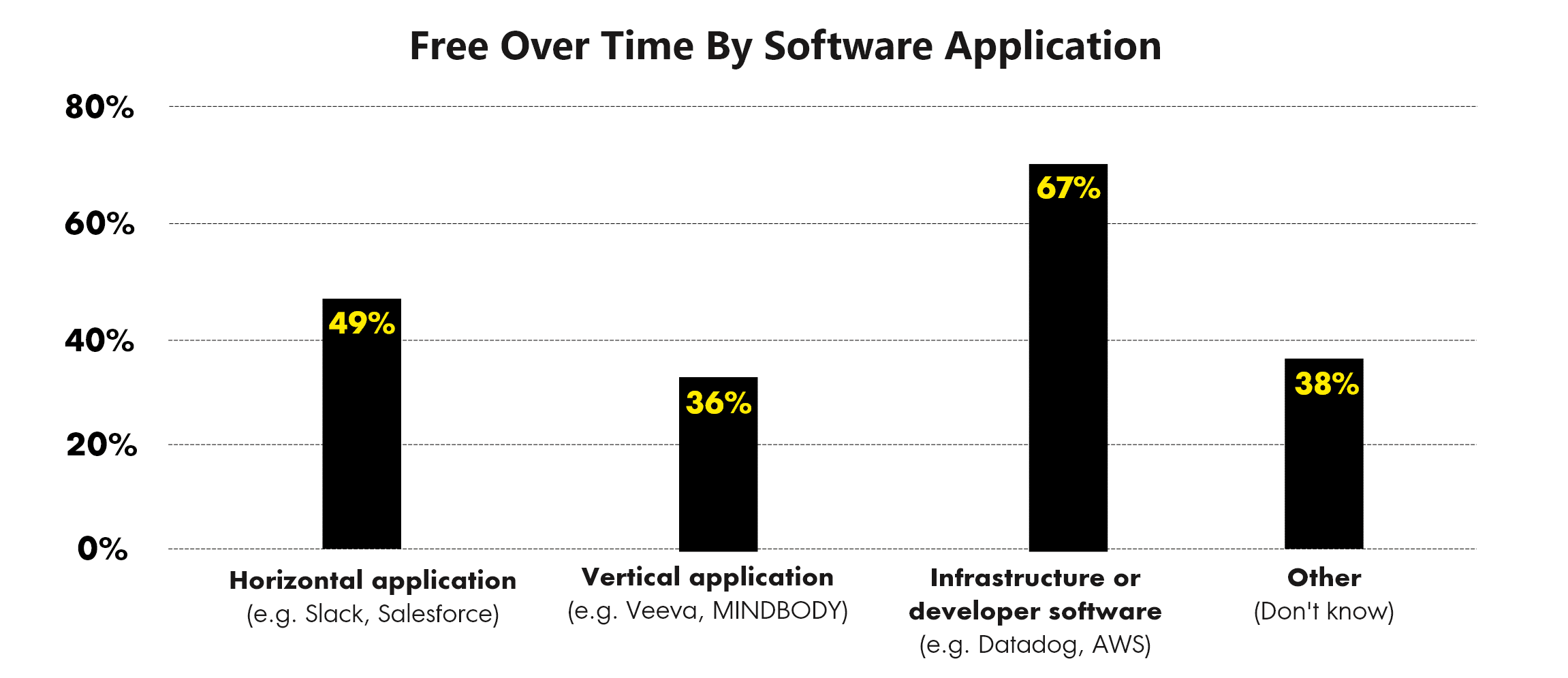 THERE IS A SHORTAGE OF
GROWTH EXPERTS
In a product-led business, your product is a primary driver of how you acquire, convert, and expand your customers. But that doesn't mean the product team rules the roost.
We're seeing more companies create a dedicated growth team to reduce friction in the customer journey from pre-signup to post-purchase. These teams create data-driven theses on how to unlock growth, and they drive new trailblazing work around potentially overlooked areas.
In 2021, growth teams took on an elevated role. Now one-third of growth teams report directly to the CEO, up from 17% last year. Another one-third roll under the product org, which is logical given shared dependencies around the roadmap, access to engineers, and product tooling. Whatever the reporting structure, growth teams should operate like an independent function.
As more and more companies see the value in hiring these experts, the talent pool will continue to dry up. In fact, today there are almost 1,000 job openings citing product-led growth expertise, a 10x increase compared to six months ago.
Growth teams increasingly report into the CEO
The
Key

Takeaway
With more companies hiring dedicated growth experts and teams, those with experience are in demand.
Investigate further
DITCHING MARKETING IS A
BAD IDEA
Even if you view your product as a growth engine, you still need marketing to attract an audience that's interested in trying out your product.
PLG marketers maximize organic acquisition first and foremost—think SEO, content, social, word of mouth, and referrals— ahead of paid activities. In fact, PLG companies acquire 50% of new users from organic efforts. That's double the rate of non-PLG companies, who rely on more expensive channels such as outbound sales teams.
As organic traffic becomes front-and-center, marketing teams must find scalable ways to build brand awareness. Snyk, for example, does this with programmatic SEO.
The
Key

Takeaway
As PLG matures, we'll see marketing teams flexing their creative muscles to competitively capture our attention.
Investigate further
CONVERSION IS
NOW A TEAM

SPORT

Say it with me: "Product-led" doesn't mean "no sales."

Self-service conversion is the dream, right? Just build a great product, and people will discover it organically, fall in love with it, and buy it. Well, for most, self-service conversion is in the minority. According to respondents, about half of all conversions were self-serve.
Rate of self-service conversion among free and free trial motions
Product-led means you can expect the sales team to engage with users further down the funnel—after they've gotten the opportunity to try the product and have questions about their specific use case.
Team responsible for outreach to free users
The
Key

Takeaway
"Product-led" doesn't mean "no sales." Most companies still have sales reach out to free users.