2023 PLG Rising 40 Awards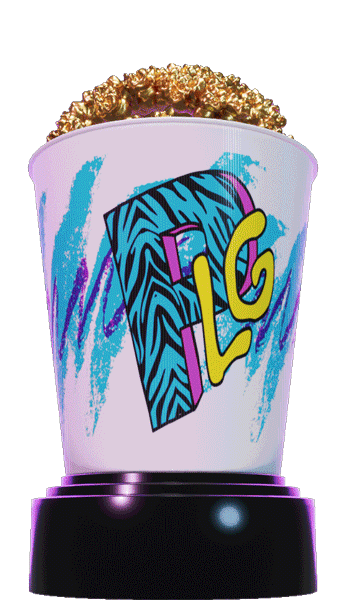 Celebrating the next generation of product-led growth (PLG) innovators, powered by OpenView and PeerSignal
About the PLG RISING 40

We all know the household names in PLG. Now we asked: who's next?
The community crowd-sourced 400+ nominations for the coveted golden popcorn award. 

Winners were hand-selected by 20 PLG experts. All raised less than $100 million in funding.
STATS SPOTLIGHT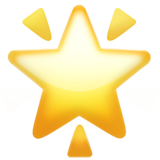 3.5x
MORE LIKELY TO HAVE A COMMUNITY THAN SAAS PEERS
78%
ARE ACTIVELY HIRING AS OF JUNE 2023
69%
HAVE AN ENTERPRISE OFFER TO COMPLEMENT THEIR PLG MOTION
THE WINNERS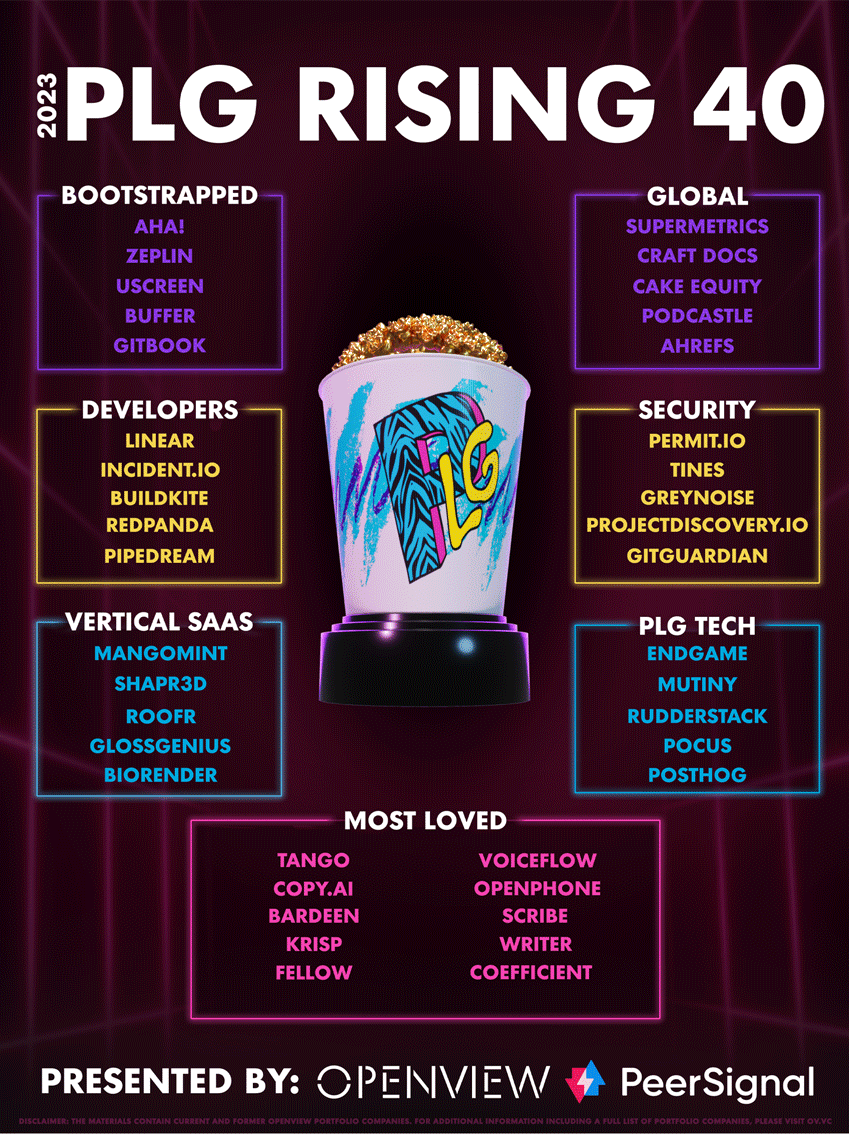 Disclaimer: The materials contain current and former OpenView portfolio companies. For additional information including a full list of portfolio companies, please visit our website.
Special thanks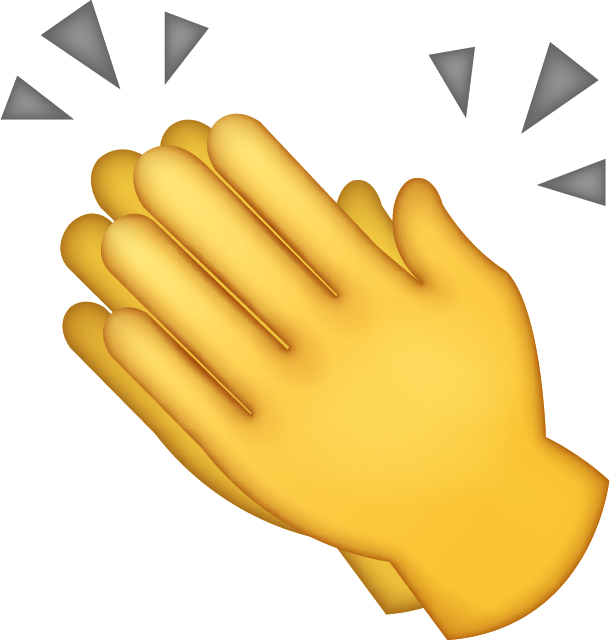 We'd like to give a standing ovation to the experts who helped us select this year's winners. They come from a variety of backgrounds and provide valuable perspectives across the B2B landscape.
Francis Adanza
James Allgrove
David Apple
Samuel Bakouch
Eric Brinkman
Holly Chen
Leandra Fishman
Jeanne DeWitt Grosser
Jill Guest
Greg Klausner
Tom Klein
Rebecca Kline
Christopher Miller
Hien Phan
Yuhki Sakai
Ari Schapiro
Niraj Shah
Lauren Sheppard
Ben Williams
Deleted Scenes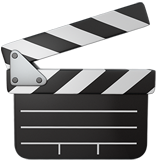 We'd like to give special recognition to other startups who are on the cutting edge of PLG tactics but didn't make the final edit.
Air
: Product-led marketing marvel
Chargeflow
: Usage-based pricing pioneer
June
: Community crowd-pleaser
Parabola
: Product-led sales star
Userflow
: Bootstrapped blockbuster
Can't get enough?