10 Obstacles Facing Account-Based Marketing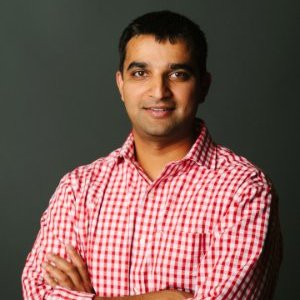 Editor's note: The following post is an excerpt from "Account-Based Marketing for Dummies" by Sangram Vajre, CMO and co-founder of Terminus.
Despite all the industry buzz about account-based marketing, you'll most likely face roadblocks for implementing ABM strategies and goals. Change is hard, even when it means doing what's best to drive new revenue and finding new ways to surprise and delight your internal and external customers.
The success stories of ABM are slowly starting to arise, but the case studies are few and far between. It's a relatively new practice of aligning marketing, sales, and customer success with the same metrics. For so long, these teams had different goals. Marketing focused on generating leads, sales focused on growing revenue from new business, and customer success focused on keeping clients happy.
With ABM, all three teams are focused on the same metric: revenue. This shouldn't be a hard sell to your executive team, but it can be a surprisingly daunting task. Here are the 10 biggest obstacles for your team running as fast as it can with account-based marketing.
1. Measuring Leads as Success
Trying to change the status quo is never an easy process. To tell a marketing team that they need to focus on revenue, not leads, will take time. Your marketing team has the tools it needs to start: a CRM full of contacts and a marketing automation tool to track the engagement and activities of those contacts. Now, it's a matter of identifying those best-fit contacts who could turn into potential revenue.
2. Blasting Emails Too Quickly
Email blasts are a powerful asset of a marketing automation platform. Having the ability to email thousands of people at once is pretty cool. Marketers use open rates and click thru rates to gauge the success of those emails. If 1 percent of 10,000 people open, that's 100 people who are potential leads, right? Wrong! Those 100 people could be customers, people who already told your sales rep that they weren't interested, and the message in your email isn't personalized at all. Email marketing needs to be a well-planned activity.
3. Expecting to Engage Every Time
Wayne Gretzky famously said "You miss 100 percent of the shots you don't take." True as this is, marketers can't expect to make 100 percent of their shots. Different marketing tactics will have varying rates of success. You can't engage every contact at every account every time you reach out. What's important with account-based marketing is impressions. Even if the contact you're targeting doesn't click on your ad, they are still seeing your ad. You want to measure the number of impressions you get as this helps for branding and keeping your company top of mind.
4. Relying on Marketing to Do it All
It's called account-based marketing, but a true ABM program includes both account-based selling (ABS) and account-based sales development (ABSD). The ultimate goal of these new B2B marketing and sales tactics is to identify your best-fit companies (accounts) at the start of your marketing initiatives. To identify these companies, you must agree on the ideal customer profile (ICP), which takes input from customer success to tell you which accounts have been the hardest to service. These criteria include measurements such as:
Company size
Location
Industry
Job title
Technology
This information is in your CRM, but you need customer success to validate your assumptions about which companies are in your ICP.
5. Sending All Leads to Sales
Leads come in all shapes, sizes, and forms. The trick is to identify the right kind of leads. That isn't an easy task. The faster you figure out which leads are important, the better for the sales team. If your salespeople aren't happy with the leads you give them, then you're doing it wrong. The leads that marketers get can be divided into three categories:
Hot Leads: Prospects who are ready to buy.
Warm Leads: Prospects who are qualified, but aren't ready to buy.
Cold Leads: Prospects who love your content (they download from your website and always register for your webinars) but will never buy from you.
Don't hand these leads directly to sales without qualifying them as potential customers.
6. Asking for More Leads
More leads seldom are the answer to the chronic problem of not enough qualified leads. If you already have 10,000 leads in your CRM and marketing automation system, how much value will more records add? It will make your contact database larger, but are these the right contacts?
But more leads may not mean qualified leads that are ready to close. It's better to study existing qualified leads, then figure out how to drive more of the same type of leads and behaviors to create velocity for potential sales.
7. Not Paying Attention to Customer Retention
There's an adage that 80 percent of your revenue comes from 20 percent of your customers. I've seen this as true, especially for enterprise companies that sell large deals and have complex sales cycles. In these deals, it costs a lot of time, money, and resources to acquire new business. After you've landed these customers, you have to keep them happy. Companies should turn head over heels to keep these customers happy. For marketing to pivot and pay attention to customer success requires a shift in focus and a change in metrics.
8. Forgetting About Your Customer Advocates
The best companies focus on turning customers into advocates. This is because advocates are the new customer acquisition engine. For example, suppose that one of the top video marketing companies is your customer. You could reach out to other video marketing companies with a success story about how your company has helped a leading video marketing company to success. That's powerful marketing from one of your customer advocates.
9. Selling Instead of Serving
One of my biggest pet peeves is when I get a cold call from a number I thought I recognized, and the sales rep on the other end immediately launches into a product pitch. This rep hasn't taken the time to ask me about the work I'm doing, or any potential pain points to identify my problems. He just wants to sell me his product or service. I'm not buying. Regardless of how many technological advances there have been in the MarTech industry, human touch will be important (until one robot sells to another robot). Your company's mission should be to help solve a problem for your customers and helping them to achieve their goals.
10. Changing the C-Suite's Assumptions
Your executive team expects marketing to perform certain functions. The marketing team is responsible for brand, communications, content, product promotion, and a variety of activities and efforts that are supposed to help enable sales to win more deals. Your higher-ups in the c-suite probably assume that everything is going well when the sales team hits its quota every quarter. While that may be true today, companies that don't innovate ultimately die. This is true for B2B marketing and sales teams.
If your marketing team doesn't innovate, all those leads you've been bringing in will dry up. You can only fish in the same pond so long before you've caught all the fish. The same is true for trying to bring in tons of leads. Try explain this to your executives in the c-suite. They have to understand why it's important to implement account-based marketing before there are no newer leads to bring in.
To read more of Account-Based Marketing For Dummies, download the first chapter for free or purchase it on Amazon.
Illustration by Rachel Worthman