B2B Marketing Channels: A Guide to Identifying and Prioritizing Optimal Marketing Channels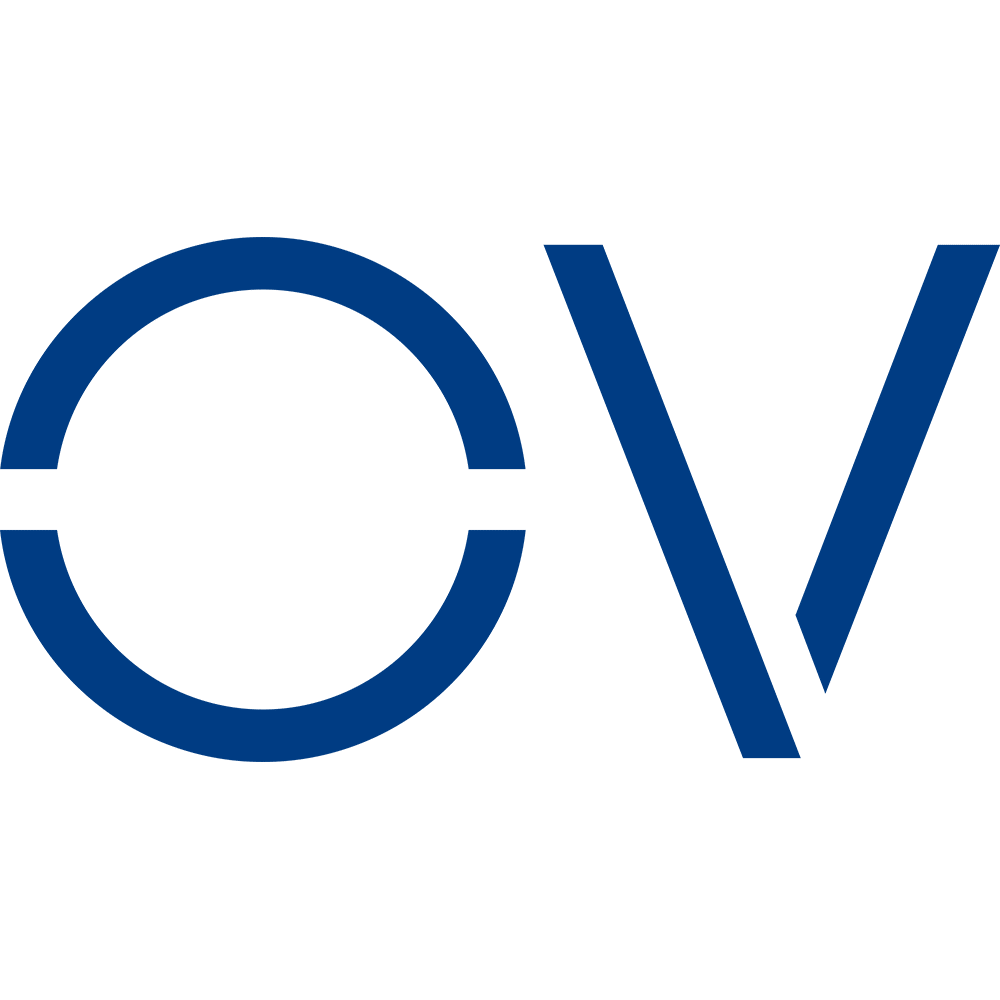 Today, more than ever, B2B marketers need to venture out into an ever-expanding universe of B2B marketing channels in order to reach their customers where they live and interact online.
That's why we've put together this guide to help you identify and prioritize the best marketing channels for your company. From narrowing your marketing channel focus through preliminary research to building, qualifying, and prioritizing a list of channels and incorporating them into your marketing plan, this guide will walk you through the process step-by-step.
The What and Why of B2B Marketing Channels
It used to be that the average marketing strategy for a startup or growing B2B software company was fairly straightforward. It might involve buying advertisements in specific trade magazines or publications, creating a small budget for Google AdWords, and building a sufficient, if not fancy, website. Beyond that, most additional marketing channels were viewed as experimental or unnecessary uses of precious capital resources.
In many ways, that strategy closely resembled the tactics that much larger B2C businesses like Victoria's Secret have long relied on: Using one primary medium (direct mail catalogues) and one or two sub-channels (pay-per-click ads or e-mail newsletters, for instance) to reach very specific buyer personas.
The problem with that approach — besides the fact that B2B software companies don't sell lingerie — is that a single channel strategy is far too simplistic for B2B technology companies, which tend to sell sophisticated products to very complex market segments.
Today, B2B marketing is multi-channel marketing and growing businesses should be tapping into an ever-expanding universe of online marketing channels, including social media, interactive assessments, and virtual events, to better target their customers. Of course, the range of options can be burdensome, especially for companies that lack the budget and staff to experiment with each of them.
However, that doesn't excuse smaller B2B companies from having to research and identify the marketing channels that are most appropriate for their business goals. In fact, because of the complexity of their products, the sophistication of their customers, and, in most cases, the competition in their markets, it's more important than ever for those companies to leverage multiple channels to engage their target customer segments.
So, how exactly do you identify which channels are right for your business? And how many channels should you be using at a time?
This guide to identifying and prioritizing optimal marketing channels has been developed to provide you with a high-level overview of one channel selection process (keep in mind there are certainly others) that OpenView has had great success using.
The guide is intended for senior executives and project managers, who after reading it, will be able to make sense of the wide and complex range of marketing mediums that help bring their message to their customers and pinpoint the marketing channels that are most effective at engaging those customers. Ultimately, those insights will allow your company to strike the right channel mix and optimize your marketing dollars so that they have maximum impact.
What Qualifies as a Marketing Channel?
By definition, marketing channels are specific conduits through which a company's message can reach its target prospects. Generally speaking, channels can include people, events, and organizations, provided those outlets offer a medium for connecting a business with its customers and prospects. The beauty for growing B2B businesses is that effective marketing channels now stretch well beyond the confining — and often expensive — boundaries of traditional advertising.
There are hundreds of different types of marketing channels. Some of the most common of which being used today include:
Word of Mouth
Partner Marketing
User Groups
Social Media
Influencers
Simply put, marketing can occur across a large array of mediums, though not all of them are appropriate for your business. To avoid confusion, however, it's important for your business to categorize its best marketing channels by media and content types, as well as market focus and coverage. Doing so will make the discovery and prioritization process much simpler and ensure that the right messages are being delivered to the right audience.
For the purpose of this guide, keep the following four specific categories of marketing channels in mind:
| | |
| --- | --- |
| Product-Specific | Marketing channels that are relevant to your product's direct market, which include mediums where that product — or similar competing products — are normally advertised, reviewed, or discussed. Product-specific marketing channels are most suitable for targeted demand generation campaigns. |
| Competitor | Marketing channels where your competitors are not only present, but also active. Applicable channels include those used directly or indirectly by competitors to advertise, sell, or promote their products, along with channels that frequently mention or review competing solutions. There are various types of competitors (including direct pure play competitors, direct non-pure play competitors, and substitutes), all of which are germane to this category. |
| Behavioral | Marketing channels that are relevant to a customer's buying behavior (i.e., his or her pain points, thoughts, intentions, trusted sources and advisors, and buying preferences both online and off). For example, you might include online communities frequented by your target prospects as well as the active experts in those communities whose recommendations influence buyer behaviors. |
| Industry | Marketing channels that are used by the industry as a whole. In other words, they are the mediums that your industry's buyers, vendors, partners, analysts, and journalists use to exchange pertinent information. Typically, this group covers a broader range of topics and content than the previous categories and is particularly useful for general market presence and brand-building efforts. |
The Business Benefits of Marketing Channel Discovery and Prioritization
Like any marketing initiative, senior executives want to know how a B2B marketing channel process will impact the bottom line and what value it will bring in return. While it might be difficult to derive a quantitative return on investment in the short term, the marketing channel discovery and prioritization process can help optimize your company's marketing spend over both the short and long term.
As most marketers know, doing so will impact sales and marketing operations almost immediately, fueling better departmental efficiency and performance — not to mention better market focus — for quarters if not years to come. Some of the other benefits of conducting a marketing channel discovery and prioritization exercise include:
Helping develop finely tuned annual marketing plans: Most marketing managers suffer through a rigorous annual guessing game that requires them to predict which conferences they should attend, which analysts they need to engage, and how much money they will need to do their jobs. By executing a marketing channel discovery and prioritization process, they can more accurately project those plans and better support them with key data.
Improving tracking and benchmarking: Once marketing managers have well-defined and prioritized lists of marketing channels, they can review their performance against those channels and continuously optimize that list accordingly.
Gaining insights into competitors' marketing strategies: Through the channel discovery process, companies can gain critical competitive insights into which channels their biggest competitors — especially the ones with similar marketing budgets — use most.
Knowing who to hire for future needs: If a marketing manager knows that her business's top online channel is influencers, she can plan ahead to hire people with the skill sets (public relations and social media, for example) that are uniquely suited for that channel.
Setting more realistic goals: With the data derived from the marketing channel discovery process, a marketing team can set realistic goals that align with a particular channel's actual opportunities. In turn, marketers can avoid the pitfall of setting overly ambitious goals that cannot possibly be achieved with the channel they plan to use.
If your business is struggling to gain traction in an increasingly competitive market, each of these five benefits could have a significant long-term impact on the development of your business's marketing strategy. It is important to note that there are other ancillary benefits that we will not go into here.
A Quick Look at the Key Players in the Process
Gathering and prioritizing marketing channel data is not a one-person job. It requires significant effort from several people in your marketing organization, with the key roles falling into three specific categories:
The Project Sponsor
Typically the VP of marketing or your company's most senior marketer, the project sponsor is responsible for owning and overseeing the entire marketing channel discovery and prioritization process. He or she is responsible for directing the scope and goals of the project, along with securing company-wide agreement on the research methodology and the ultimate utilization of the project's outputs.  Specifically, the project sponsor:
Defines and plans the project
Defines the marketing channel prioritization criteria
Reviews and vets the prioritization of the marketing channels
Incorporates the results into the marketing plan
The Market Research Analyst
Generally a marketing manager with deep knowledge of the target market segment, the market research analyst's responsibilities include executing the research and analysis steps necessary to guide the project, and ensuring the reliability and accuracy of the initiative's data outputs. Specifically, the market research analyst:
Collects target market definition inputs
Executes preliminary research to establish the focus of the research efforts (content topics, marketing channels)
Defines relevant keywords
Groups keywords into applicable themes
Defines and manages online research to collect a comprehensive list of potential marketing channels and associated qualification data
Qualifies candidate marketing channels by marketing channel type, thematic relevance, and marketing channel quality
Defines and manages research efforts to collect prioritization data on marketing channels based on the prioritization criteria
Defines alternative metrics or prioritization strategies to address any unanticipated lack of prioritization data
Applies the prioritization scheme to prioritize qualified marketing channels
Organizes and presents the results and incorporates stakeholder feedback
The Data Collection Team
The project's worker bees, the data collection team might include junior-level marketing associates or marketing interns. The team's responsibility, quite simply, is to carry out the bulk of the data collection and entry processes under the oversight of the market research analyst. Specifically, the data collection team:
Carries out online research to compile a comprehensive list of marketing channel candidate URLs
Eliminates duplications and reviews the resulting URLs to remove irrelevant websites and low-quality content sites
Collects prioritization data or proxy prioritization data for each qualified marketing channel
Collects additional information on selected marketing channels to support the implementation process
It bears repeating that a project of this magnitude should not be left to one or two marketing associates. To be truly impactful, it requires collaboration at both the senior executive and team levels to ensure focus, accuracy, and efficiency. If your VP of marketing does not have the time to sponsor the project or you lack the lower-level team members necessary to assemble a data collection team, wait until you are better prepared before starting.
The reality is that like any strategic marketing initiative, marketing channel research requires businesses to set aside almost as much time for preparation as they do for execution. Before engaging in any of the actual channel discovery and prioritization steps, it is critical to examine your market (see callout) and identify the universe of potential channels available to your company.
Assembling the right team is critical, too. By identifying the right individuals for each of the three roles above, it will be far easier to delegate the specific channel discovery and prioritization tasks covered in the remainder of guide to come.
Understanding the Prerequisites of Marketing Channel Research
At the highest level, marketing channel research requires some basic — but key — pieces of information, including definitions of project objectives and outputs, both of which drive the discovery and prioritization process and, ultimately, define its success.
Additionally, it is extremely important to execute some form of market segmentation research before engaging in this process. Doing so will arm your business with:
A strong sense of what your ideal buyers looks like
An understanding of the common pain points your targets share
A comprehensive view of why a particular market segment might be interested in your product
Ultimately, if your effort is not focused on a defined market segment or product, then the prioritization process will lead to a faulty apples-to-oranges analysis. And that, as most marketing managers know, often does more harm than good.
Lastly, it is critical to set marketing channel goals that are comprehensive, without being overly sophisticated and cumbersome. Expansion-stage businesses should limit themselves to three channel categories and two or three subtypes within each category. Any more than that and they risk overwhelming their teams and diluting their results.
Discovering a Universe of B2B Marketing Channels
By today's standards, the Holy Grail of marketing is the ability to deliver the right message to the right person at the right time.
Editor's note: Over the next few weeks we'll be building a guide to identifying and prioritizing optimal B2B marketing channels to provide you with a high-level overview of best practices for discovering and selecting the right marketing channels for your company. Click here to start at the beginning of the guide and use the Table of Contents to navigate the different chapters.
The marketing channel discovery and prioritization process allows marketers to work toward that goal in many ways, pinpointing the mediums to best connect with and influence their company's most important customers and prospects.
As such, it should be no surprise that understanding your audience is a critical component of market channel research. Before going any further, it is important to ensure that you can define the following market components for your company:
Your target market segment: The specific, homogenous subgroup of prospects you are targeting with your sales and marketing strategies
Your buyer personas: The personal and professional characteristics that define and distinguish the buyers in your target market segment
Your product value propositions: Messages that explain why your particular product or service benefits — or adds value to — a specific group of prospects
The competitive landscape you are in: A picture of direct and indirect competitors in your target market segment
Your product ecosystem: The players and products in your target market that directly or indirectly relate to your target market segment
Understanding these five market components is very important for a couple of reasons. First, if your target market is too narrowly defined, the discovery process will be equally limited. Conversely, if you define your target market too vaguely, you might fail to truly understand your buyer persona's specific needs and the direct competitors that stand in your way. Ultimately, that could lead you to include marketing channels in the prioritization process that are too broad or inappropriate for smaller, more targeted market segments.
Once you've gained clarity on each of these market components, you will be ready to execute the bulk of the marketing channel discovery and prioritization process that is covered in this chapter. The next several pages cover the multi-step research and channel qualification process that will help your team build a list of highly qualified potential marketing channels and organize those channels by relevance, feasibility, and impact. We then detail the channel prioritization process that allows you to narrow your prospective channel list down so that it only contains the ones that make the most sense for your business.
After reading the four-step process in this chapter, you will be prepared to conduct your own marketing channel discovery exercise. Armed with that knowledge, you can adjust your marketing efforts and begin to connect with your ideal customers in a much more meaningful way.
Step 1: Narrowing Your Marketing Channel Focus through Preliminary Research
Before the marketing channel discovery process can begin in earnest, businesses need to conduct preliminary research to help them develop a set of intermediate outputs that will eventually be used in guiding the project's full-scale research effort. Simply put, the goal of the preliminary research process is to define the following:
The most important marketing channel types for your company: Typically, this will include at least five types of channels as well as a document that details the evidence gathered to support their selection.
The topical themes that are most relevant to the buyers in your product market: Every market has a unique set of topics that matter most to its buyers and those topics can typically be grouped into three general content themes that prospective buyers would typically be interested in if they were either buying or considering a solution to solve the needs related or addressed by a product (product features and benefits, industry topics, and behavioral or personal benefits). The marketing channel discovery process will help tighten the scope of topics that are most relevant to your target customers, ultimately allowing you to better inform the channel prioritization process.
Preliminary Research Techniques
There are numerous tactics your business can use to acquire these intermediate marketing channel discovery outputs. Below, we explore four relatively simple activities that, while not comprehensive or overly methodological, will help you better understand your target market segment, its unique needs, and the channels that its prospects rely on most frequently to gather information.
Interview Questions
Here are some sample questions that you might consider asking in interviews and online surveys.
Multiple-choice questions:
How many employees at your company are dedicated to doing market research?
m 1-5
m 6-10
m 11-15
m 16+
What type of market research service(s) do you outsource? Please select all that apply.
Design and Analysis Support
Programming and Hosting Support
Sampling Support
Other ______
None
Open-ended questions:
Why do you outsource panel management?
________
________
Internal Interviews: Polling customer-facing team members is a fantastic way to obtain market information. This group might include marketing managers, sales representatives, customer service associates, and professional consultants. The interviews should be short, with questions that address distinct customer types, the channels they are exposed to, and the topics they are interested in.
External Interviews: Conducting similar interviews with a small set of customers or market experts can both validate the information you gleaned from your team members and provide additional insight into channel usage. Limit surveys or interviews to four or five questions, focusing on the ones that reveal where customers go for industry information (i.e., specific blogs, experts, or publications), how credible they think those sources are, and which mediums tend to influence their purchasing decisions the most.
Online Surveys: Executing a simple online survey can help broaden the scope and diversity of research input. Use a simple tool like SurveyBuilder or Survey Monkey to develop a short questionnaire and deliver it to prospects in a specific market segment. Include questions similar to the ones you ask in internal and external interviews, and use a mix of open-ended and multiple-choice queries.
Competitive Analysis: Aside from gathering data from direct market participants, it's important to understand how key players in the target market segment (direct competitors, product substitutes, partners, and other major vendors) are currently marketing themselves. While an exhaustive competitive analysis will be completed during the full-scale research portion of the channel discovery process, the goal of this step is to carry out a simple review of competitors' websites and their presence in top trade publications and major social media outlets.
These four preliminary research steps should begin to paint a very broad picture of potential marketing channels. The ensuing research activities outlined below will be far more intensive and will begin to narrow the focus to a handful of more appropriate channel types.
Step 2: Identifying and Grouping Keywords for Web-based Channel Research
The next major step in marketing channel discovery is identifying and grouping keywords, which is primarily executed via Web research. The data collection team and market research analyst are responsible for managing this process, with the oversight of the project sponsor.
Unlike the preliminary research techniques discussed above, this step is more exhaustive. Web-based channel research must begin with the definition of a set of keywords that will be used to perform both generic online searches (through Google or other search engines) and media-specific research. The goal of this process is to directly discover relevant marketing channels with those keywords, or to identify websites and Web profiles that could indirectly lead to more comprehensive channel discovery.
To get started, there are four steps that will help you generate a comprehensive list of potential keywords that you can then pare down to the most relevant ones:
The keyword generation process can be complicated and overwhelming, especially with the increasing popularity of shortened search inputs like Twitter hashtags and slashtags. Although this eBook provides a general overview of the main steps needed to execute keyword generation, we encourage you to check out, Better Keywords, Better Customers: A Guide to Keyword Generation for more information.
Generate keywords from various inputs (target segment definition, competitor and key industry websites, and industry reports or documents)
Expand your list of keywords using keyword suggestion tools
Classify your list of keywords by type of keyword (product features and benefits, industry, and competitor or product name)
Prioritize your list of keywords using content relevance prioritization metrics
In a typical keyword generation process, the prioritization scheme is influenced by a combination of factors and customized based on the use of the keywords (i.e., search engine optimization and search engine marketing). For the purpose of this eBook, keywords should be prioritized to accurately reflect your target audience's primary interests and be sufficiently mainstream to ensure wide enough reach.
Long tail keywords, while effective for individual consumers looking for a specific product or solution, are not useful in channel discovery research because they typically lead to niche results that are too narrowly focused. Overly generic keywords — especially one-word keywords — should also be avoided, as they tend to produce broad, often irrelevant search results.
Ultimately, market researchers need to strike a balance between the comprehensiveness, depth, and practicality of the keywords they use. There should be a limit to the number of keywords as well, simply because more keywords translates to additional (and sometimes unnecessary) work and duplicate results. For example, keywords with plural forms and alternate spellings should be considered the same keyword, because they typically generate the same set of organic results in most search engines.
Before you begin full-fledged keyword channel research, perform a quick Google search with each keyword to ensure that they actually capture acceptable marketing channel candidates, rather than lists of competitor websites. Lastly, competitor and product name keywords should be considered a distinct set of keywords because they serve the aforementioned competitive research portion of the channel discovery process.
Generating Keyword Combinations for Online Research
To ensure a well-rounded marketing channel discovery process, it is important to go beyond simply generating specific target market and target customer keywords since generic keywords typically apply to multiple product categories or market segments. Therefore, the top marketing channels identified through those keywords will not have the same degree of segment focus and specificity. Additionally, because marketers in other segments might also be using those channels, the competition is generally greater and the cost of using them is typically higher.
To avoid missing out on some potentially important marketing channels, take the keywords generated in the previous step and combine them where possible:
Channel-specific keyword combinations: Take a content keyword (e.g., personal financial management) and a channel type (e.g., online magazine, events, and forums) to create combination keywords like "personal financial management online magazine."
Content-specific keyword combinations: Aside from specifying channel type, you can also use various content formats to indirectly identify marketing channels via the websites that specific types of content are hosted on. Keyword combinations might include "personal financial management best practices" to find resources and how-to websites, or "personal financial management advice" to uncover key experts or influencers.
Competitor keyword combinations: By adding a competitor's name to a marketing channel or content type, you can generate a keyword that will identify competitor mentions on specific websites. Those results can reveal marketing channels (or links to them) that, by virtue of the competitor's presence, are likely to be relevant to the channel discovery process. Keyword combinations might include "(insert competitor name) sponsor" or "(insert competitor name) review."
Generating Hashtags and Short Forms for Your Most Common Keywords
For some marketing channels — like Twitter — hashtags can be more effective than keywords for identifying other potential marketing channels for specific topics. For example, marketing-related tweets can be found with a variety of hashtags, including traditional versions like #marketing, and short forms like #mktg or #mkting.
Because users organically create hashtags — and tags in general — there's no official, permanent tag directory that explains what each one means. Therefore, for every keyword used with a particular hashtag-driven search, you need to find the hashtag equivalent for that keyword. Some hashtags are relatively straightforward (such as #marketing), while others are a bit more abstract (#mktg, for example, which simply eliminates vowels). Generally, multiple word phrases are reduced to a single word by removing all spaces. For instance, product marketing would become #productmarketing.
To ensure comprehensive coverage, use two or three variations of each hashtag and leverage reference websites like www.tagdef.com or www.hashtags.org to see if a particular tag is being used enough — or in the right context — to justify adopting it for this channel discovery process. Lastly, keep in mind that tag searches aren't just relevant for Twitter. Similar tags might be used on websites like WordPress, Delicious, Reddit, and Digg.
Grouping Keywords into Applicable Themes
The keyword list that you ultimately generate is important for two main reasons. Not only does it serve as an input for the search-based discovery process (which is covered in the next section of this eBook), it also implicitly defines the scope of content themes that are sufficiently relevant to a specific target audience or market.
Earlier, we defined three topical themes (product features and technical benefits, general industry topics, and behavioral and personal benefits) that encourage better content and marketing channel organization. Now, having built a keyword list, you should group the various keywords on your list into each of those distinct topical themes.
It is important to note that new themes might arise during this step, and certain themes you previously considered might not be relevant to any of your keywords. By executing this thematic grouping step with your keywords, however, you will continue to fine-tune the scope of what your target market considers relevant content. And that, quite simply, will help you qualify each keyword's relative importance and relevance to target prospects.
This theme definition and keyword grouping process is also important because it impacts the ultimate prioritization of marketing channels. Prioritizing channels based on likeness and relevance, after all, will allow for more robust and targeted delivery to a similar and specific target audience.
The ideal output at the end of this thematic grouping is the definition of about five minimally overlapping content themes — as represented by the keywords you have generated — that are the most relevant to your selected target market segments.
Building and Qualifying a List of Prospective B2B Marketing Channels
In order to determine the ideal marketing channels for your company you have to start off by determining the breadth and reach of your options.

Editor's note: Over the next few weeks we'll be building a guide to identifying and prioritizing optimal B2B marketing channels to provide you with a high-level overview of best practices for discovering and selecting the right marketing channels for your company. Click here to start at the beginning of the guide and use the Table of Contents to navigate the different chapters.
Step 3: Performing Online Research to Build a List of Prospective Marketing Channels
Each of the previous preliminary research and channel scoping exercises have laid the groundwork for a standardized, systematic set of inputs, which will now be put through a Web-based research process. The ensuing steps will uncover a comprehensive set of websites that yield potential marketing channels or indirect links to them.
At this stage, the market research analyst should manage the data collection process. It is also critical to note that data standardization is hugely important at this point. Without a well-defined, consistent set of inputs and outputs for each sub-process, data integrity, and process efficiency will be incredibly difficult to maintain. Standardization is achieved when you have created templates for each data input and output, and are enforcing uniform entry at each step of the data collection process.
Building the Data Collection Plan
The methodology behind this eBook calls for a multi-pronged approach to marketing channel discovery that utilizes several different research techniques and tools. The market research analyst needs to fully understand the different research processes and tools before prompting the data collection team to begin initiating research online.
As a result, it is important to first review the typical flow of an online research process, which typically includes the following three components:
Inputs: These include keywords, hashtags, competitor names, and URLs, among some of the other sources discussed earlier in this eBook.
Research tools and processes: Online research tools that return websites and various URLs (social profiles, events, news, etc.). Most research tools take the form of a search box and results list, while some others require more steps to acquire the desired output (for example, the analysis of referral URLs using Web analytics data).
Output data presentation, qualification, and standardization: The raw output of those research tools typically needs to be further processed and standardized, allowing it to be aggregated and reviewed together as a group of channel candidates.
As each of those steps is carried out, they will yield a list of URLs, each of which link to a webpage, social media profile, event listing, or product site that could be a potential marketing channel or indirectly point to one. The next step will review and qualify each of those sources and determine their validity or worthiness as a potential marketing channel.
Executing a Web-based Research Process

While the data collection team played a role in the keyword generation and research processes, this step is the most important role that team will play. Using inputs defined by the market research analyst (such as relevant content keywords, hashtags, and competitor names and websites), the data collection team will carry out a set of Web-based research processes to compile a comprehensive list of URLs that might directly or indirectly lead to relevant marketing channels.
Depending on the scope of the project and the overall data collection plan, some or all of the following  tools might be used in this stage to identify specific URLs:
Web analytics:

CRM data analysis
Unternal and external Web analytics

Keywords:

Google search tools, including general research and content type searches (news, blogs, groups, etc.)
Social media site specific search (Twitter updates and profiles, Meetups, Facebook events, and LinkedIn groups or events)
Industry resource site searches
Industry specific directories or listings
Marketing channel type-specific directories or listings

Websites:

Backlink research
Competitor backlink research
Keyword tracking databases

Social profile keywords and hashtags:

Twitter, Facebook, Google+, LinkedIn
If time and resources allow, most organizations should use each of those research tools to paint a complete picture of the marketing channels. In some instances, however, a handful of those tools might not be necessary. For example, when a company has no direct competitor, competitor research is of course not necessary. Or if the scope of the research process is limited to specific marketing channels, then general-purpose research tasks and content-specific research processes are typically sufficient.
Once the most effective research tactics for your target market segment have been identified, the data collection team should be ready to execute the marketing channel discovery and qualification step. Please note that although the previously listed research processes are executed separately and might be completed on separate data files or Excel spreadsheets by several different team members, the output format for each process should be standardized with, at a minimum, the following data fields:
URL: The marketing channel's full URL, which is used as its unique identifier to avoid duplication and review overlap
Domain: The top level domain of the URL (e.g., www.yahoo.com)
Name: The full name of the person (in the case of a personal website, blog, or social profile) or the full legal name of the entity (e.g., Yahoo! Inc.)
Source: The research process that led to the channel's discovery
Marketing channel type: The type of marketing channel being analyzed
Applicable content theme(s): The topical theme that applies to a webpage's content
Associated keyword(s): The keywords used to find the URL through a search engine
Associated competitor name(s): The competitor's website, if applicable, used to find a channel source
Associated website: The original website that led you to a source
Before the data collection team is done with the marketing channel research process, it needs to clean up its data file so that the syntax of each variable value is standardized within each spreadsheet. Doing so will ensure that there are no miscellaneous data entries in the output file, which will simplify the data cleanup process in the next step.
Removing Junk Data and Channel Duplication
As the data collection team executes the research process, it will inevitably come across URLs that might appear to meet marketing channel candidate criteria but, upon closer review, are either unsuitable or unacceptable for the target market segment. For example, if a URL leads to a website that is no longer active or is simply a parked domain (a website with no content or merely a collection of a links to other pages), it needs to be removed from the potential channel list. This cleansing process will ultimately improve the final research output and increase efficiency during the channel prioritization step.
Lastly, the market research analyst needs to work with the data collection team to combine research outputs and execute a duplication detection process. Depending on the complexity of the data and the number of output batches, this merging process can be done in Excel (if the data set if small and simple enough), or using Python scripts or a dedicated data-cleaning tool such as Google Refine.
For truly complex data-intensive projects with thousands of records, a sophisticated data manipulation system should be used to execute this step. See the following additional data de-duplication guides for additional information:
Step 4: Qualifying Marketing Channels by Type, Thematic Relevance, Quality, and Feasibility
Now that you have a comprehensive list of potential marketing channels, the hardest part should be behind you, right? Unfortunately, the most time consuming and complex part of the marketing channel discovery process is just beginning: the review and analysis of each candidate to identify the best and most relevant.
Typically, this is a two-stage process. First, the market research analyst must classify the type of marketing channel that each URL belongs to and disqualify the URLs that aren't marketing channels at all (assuming the data collection team hasn't already done so). Next, he or she must pare the list down further by establishing a baseline quality and authority standard.
Depending on the specification of the project, that qualifying bar might be set very high or relatively low in this stage. In more established markets, the standard might be set high because there are numerous high-quality channels to choose from. In some newer markets, businesses might have to consider a wider — and lower quality — range of potential channel candidates because of the dearth of new marketing channels.
Regardless of where your company falls on that spectrum, marketing channels can typically be classified into five categories depending on how they are found and used:
Traditional marketing channels: This group could include publications, awards, reviews, or associations. The most obvious way to classify them is to read their website content and look for mention of keywords relevant to this marketing channel.
Online paid display and pay-per-click (PPC) channels: This group includes search engine marketing, display advertising, mobile advertising, and contextual advertising, and can often be found on popular websites that are big drivers of advertising revenue. It's not uncommon for a website to be both a marketing channel on its own (for example, an online publication or resource site) and part of a PPC network.
Event marketing channels:Because the discovery process laid out in this eBook revolves around Web-based URL discovery and qualification, the best way to identify event marketing channels is through their Web presence. Some URLs might point to the event's main website or a registration page, while others might direct you to a secondary listing on event aggregator websites like www.eventbrite.com or www.meetup.com.
Influencer marketing channels:A set of market participants whose influencers a company can leverage to better deliver messaging on their products and services. Identifying influencers requires people research techniques and relies heavily on social media and social network searches. There are specific types of influencers and for each type, there are specific search engines or search tools that help uncover and qualify them.
Social networking channels:To identify highly specific, relevant marketing channels, you shouldn't consider social media sites like Facebook and Google+ to be individual channels. They're too broad and the goal of this channel discovery process is to identify and classify particular user segments within those networks. Those groups will constitute the relevant social media marketing channels.
Content Quality and Relevance
Once each of the potential marketing channels has been classified, move beyond the channel's main website (unless it is a specific social media profile page) and review sample sub-page content, judging its relevance, authority, and quality by asking the following questions:
Is the content relevant to any of the previously defined themes?
If it is, what are the specific themes (as defined in the preliminary research process) it best associates with?
How prominent are those themes throughout the channel's content?
Does the channel claim to have authority on any of the previously identified topical themes?
Is the content quality acceptable (i.e,. original, well designed, relevant, and sufficiently well written)?
Even if the channel in question passes the test, it is important to ensure that it is not a low-quality website by asking the following questions:
Is the website's purpose mainly to sell paid advertising? If its pages are full of advertising and pop-up ads, and populated with content that seems to be repurposed or borrowed, then the website is not a proper content outlet or marketing channel.
Does the website focus mostly on selling a specific product? An online marketing channel should have some level of authority, which it achieves through quality of its content and its objectivity. If a website exists mainly to sell a product, it will lack that authority and it will attract the wrong type of target audience.
Is the website a link or content farm? If so, stay away. Nothing good will come from you investing time, money, and energy in the potential customers that visit it.
These three types of websites serve no real purpose and are often set up to game search engines into indexing them for certain keywords, allowing them to monetize click throughs. If the website you're reviewing passes through all of those criteria, it's safe to move it on to the next channel qualification step.
Channel Feasibility
While content quality is a critical qualifier for truly effective marketing channels, a channel's fit for your business and market isn't just about good content. It is also important to gauge each potential channel's audience and your ultimate ability to market via that channel.
If the audience does not align with your marketing goals, it will be irrelevant. For instance, some common issues that often reduce a potential marketing channel's feasibility, include when it is:
Too technical: Software developer Q&A sites might possess content and keywords that meet your channel theme criteria, but they are often too technically focused to be a viable marketing channel.
Too local: If a website is hyper-local (for example, small-town newspapers or directories), it probably won't reach the audience you need to target.
Operated by a competitor: A competitor's product website or an offshoot site controlled by a direct competitor should be crossed off your list immediately. Even if it has great content and speaks to your target audience, that competitor is not going to allow you to use its website as a marketing channel.
Not really a marketing channel: Websites that do not allow paid advertisements and do not offer a clear alternative marketing method make it impossible for you to use them as marketing channels, regardless of their fit. Company websites without a blog or paid advertisement space, for example, are irrelevant.
Once you have completed the channel qualification process, you should have a shortlisted set of legitimate channels that possess true audience focus or marketing potential. This channel type and content relevance review processes should ensure that your output database is well organized around the type (or types) of marketing channels you could use, as well as the applicable content themes that each channel supports. Furthermore, the channel candidate list should not contain duplicate records, except in cases where a single URL represents multiple marketing channels.
The next chapter will describe how the market research analyst delivers the pre-qualified list of categorized marketing channels to the data collection team, which subsequently gathers prioritization data that allows marketing channels to be compared against each other. Ultimately, that yields a final ranking of the top two or three channel types and subtypes that best apply to the previously established market segment.
Prioritizing B2B Marketing Channels and Optimizing Your Marketing Plan
While most of the heavy lifting for this marketing channel research project is complete, it is far from over. After all, the ultimate impact of the entire process largely depends on how the prospective list of qualified marketing channels are prioritized and implemented.

Editor's note: This post serves as the conclusion to our series building a complete guide to identifying and prioritizing optimal B2B marketing channels. The purpose of this guide is to provide you with a high-level overview of best practices for discovering and selecting the right marketing channels for your company. Click here to start at the beginning of the guide and use the Table of Contents to navigate the different chapters.
Unlike previous steps, the prioritization process cannot be mechanically carried out with a rigid, formulaic approach. At this point, the target market's many idiosyncratic characteristics, the company's budget and resource limitations, and the skill set of the company's marketing organization, must be taken into consideration.
Each of those factors — along with competitive pressure from other vendors, the potential reach of marketing channels, and customers' preferred information sources — can greatly affect a business's performance and effectiveness across different marketing channel types. A cash-strapped organization that is tackling a mature, homogeneous market, for example, is not going to pay for a Super Bowl ad, even if that channel meets all of the previous qualification criteria. Instead, smaller businesses in crowded markets are more likely to favor channels that have the potential to go viral.
The seven-step prioritization process described in this chapter applies criteria like reach, cost, effectiveness, and relevance to previously qualified prospective marketing channels and lays out a detailed practice for vetting and implementing the best channels for your company in its defined target market.
Step 1: Identifying Marketing Channel Prioritization Factors and Relevant Metrics
The first step of marketing channel prioritization is to define the factors that will have the biggest influence on ranking the channels. Assuming you are comparing marketing channels of the same type, you can classify those factors into four key categories:
Content relevance: The fit of a given marketing channel relative to the content delivered to a particular audience and its interests.
Reach: The total number of potential prospects (or their influencers) that your business could impact, educate, or interact with through a given channel.
Cost: The tally of capital and human resources, and the time necessary to effectively utilize a particular channel. Some costs might be fixed (e.g., hiring new team members to acquire a specific channel skill set, and purchasing equipment), while others could vary with channel usage (e.g., cost per e-mail or click).
Effectiveness: The rate of return — measured by such factors as increased awareness and number of qualified leads — on each investment in a specific channel.
As you might expect, a marketing channel should rank higher if it has highly focused and relevant content, extensive reach or influence, a relatively low cost, and a high rate of lead or opportunity generation.
Of course, there are several different metrics that could fall into those four categories, most of which are covered in the List of Typical Marketing Channels Prioritization Metrics on page X in the Appendix of this eBook. Some metrics include publicly available data points, internal historical data (e.g., e-mail conversion rates and cost per click), or binary (yes/no) and discrete (0 to 5) scales).
Regardless of which metrics are most applicable to a particular channel, a prioritization scheme should take into account the previously mentioned categories in one form or another. Metric selection, however, often depends on the marketing channel types your team is considering, the number of quality channel types available in the targeted space, and the human and capital resources available to your team.
In many cases, factors like relevance, reach, cost, and effectiveness cannot be measured directly without first experimenting with a marketing channel, or utilizing extensive resources to collect data that evaluates those factors. Since neither of those are realistic options for most expansion-stage companies, it is important to develop proxies that estimate the relative quality of a marketing channel opportunity and compare it with other channels of the same type.
Prioritization Across Different Types of Marketing Channels
If the goal of a project is to identify and prioritize the best marketing channels within specific channel types (as dictated by marketing needs or corporate strategy), then it makes sense to use the logical, four-category prioritization process described earlier.
However, there are certain cases where it might be necessary to make a comparison between different marketing channels, necessitating the use of multifaceted cross-channel differentiation in the prioritization process.
To compare channel types against one another, it is best to evaluate the four most important prioritization factors (relevance, reach, cost, and effectiveness) based on experiential data from previous marketing efforts and publicly available statistics. Every marketing channel has its own pros and cons, and some channels can be ruled out rather quickly, while others require considerable theoretical evaluation. In the end, data should support every prioritization decision you make.
Step 2: Defining and Managing the Prioritization Data Collection Process
Having completed the most time-consuming part the project, the market research analyst can now hand back the list of qualified and categorized marketing channels to the data collection team. That group's task is to collect the required prioritization data for the list of qualified channels, allowing the project sponsor to rank prospective marketing channels against each other.
Similar to the URL discovery research process, the market research analyst's chief responsibility at this step is to establish a data collection work plan and manage the research process. Because the prioritization criteria has been carefully developed and fully delineated already, it should be fairly simple to turn the prioritization criteria into a set of research activities with specific timelines.
During this process, the market research analyst should maintain regular communication with the data collection team to answer any questions it might have, monitor its progress, and ensure that the overall project stays on course.
Step 3: Establishing a Backup Plan to Address Unanticipated Gaps in Prioritization Data

Like any marketing initiative, there are bound to be a few bumps in the road during the prioritization data collection process. One potential issue that the market research analyst needs to be particularly aware of is the data collection team's potential inability to collect critical data points should a data source suddenly become unavailable. Such unanticipated interruptions can occur for a wide range of reasons, including:
A data provider going out of business
Data providers restricting access to certain data sets
The unavailability of desired data points for a subset of marketing channels
Each of those situations could temporarily derail the data collection team, particularly if the prioritization criteria that prompted the collection of those data points have already been developed and vetted by the various project stakeholders.
If that issue arises, the market research analyst needs to take the lead and opt for one of the following strategies:
| | |
| --- | --- |
| Identifying an alternative data source that ultimately provides the same metrics: | If a new data source can provide identical data to the now unavailable source, the new data from it can be seamlessly integrated into the existing data. If there are any variances in the data set and its sources, however, every single data point provided by the original source must be replaced with data from the new source. |
| Establishing an alternative proxy of the metric influenced by the original data: | The first step is to verify that a new measure is available for the wholeset of marketing channels under analysis, not just portions of them. The alternative measure can be a totally different metric, or a less granular, less precise measurement of the current metric, but it has to apply across the board. Additionally, the market research analyst needs to discuss new metric selections with the project sponsor, largely because this change will also alter the marketing channel prioritization criteria. |
| Dropping the particular metric in question altogether: | This is a last ditch, worst-case scenario option to consider if an alternate measure that satisfies the conditions above can't be found. The metric can either be completely dropped (removing it from the prioritization criteria as well), or selectively removed from the process. For example, prioritization of offline marketing channels does not require Web traffic ranking metrics to be valid. As a result, it's not necessary to include those metrics when the data is not completely available. |
Between those three options, the market research analyst and the project sponsor should be able to find a satisfactory solution. If not, the next section discusses an alternative strategy that progressively applies partial prioritization to the list of identified marketing channels.
Step 4: Applying the Prioritization Scheme to Qualified Marketing Channels
Once the prioritization metrics have been collected, applying the prioritization scheme should be relatively straightforward. It is important to remember, however, that marketing channels can be prioritized by types, or across types, depending on how the prioritization criteria are defined.
It is important to note that while the last two prioritization steps have occurred in sequential order, in some instances the complexity and size of the data set make it more efficient to do these steps in successive iterations. That's especially true if there are any large gaps in data or any suddenly unusable metrics.
To take the iterative approach, you need to first apply some of the prioritization criteria to the full list of qualified marketing channels. This process will yield a shortlisted set of marketing channels that is already somewhat prioritized. In the next phase, you will collect more prioritization metrics on your shortlisted set of channels and then apply the partial prioritization process again, this time with any additional data points you have collected to make up for previously missing data.
Taking that approach does not require you to collect all required data points upfront, instead reduce the list of URLs progressively as you collect the data points necessary for partial prioritization. With several iterations of this process, you will eventually apply the full prioritization process, but on a much smaller set of semi-prioritized marketing channels.
This approach has many attractive features:
It optimizes the data collection team's data collection effort (which can be substantial)
It allows for interim feedback and review with the project sponsor and other interested stakeholders, giving them a preview of the prioritized marketing channels and providing the opportunity for important input as the prioritization process is being finalized
It offers an effective method for addressing missing prioritization data
Once the marketing channels list has been fully prioritized, the market research analyst should review the rankings with the project sponsor.
Step 5: Gathering and Incorporating Feedback
Now that the prioritized list of marketing channels has been conditionally approved and reviewed, the next step is to deliver the marketing channel discovery and prioritization findings to the project sponsor and other important stakeholders (i.g., the CEO, senior management, etc.).
Typically, the market research analyst will present the highlights of the final output and produce a spreadsheet that contains the selected marketing channels and their associated prioritization metrics.

Creating the final presentation and its supporting documents is a substantial task, but its purpose is two-fold:
It facilitates the delivery of the marketing channels and supports them with background analysis, encouraging the marketing team and important stakeholders to rally behind the recommendations.
It acts as a reference document for future marketing plan development and can be used in future reruns or updates of the marketing channel analysis.
Ultimately, this final presentation provides context for key stakeholders gives the marketing team a very detailed reference that can impact a variety of marketing decisions going forward.
Step 6: Reviewing and Vetting Marketing Channel Prioritization Rankings
At this point, the marketing channel discovery and prioritization process — arduous as it may have seemed — is nearly complete. It is now up to the project sponsor to finalize and vet the selected marketing channels' prioritization rankings.
Although it might be tempting to rush this step, it is important for the project leader to carefully review the final output to ensure that it contextually meshes with the company's overall marketing strategy and that the focus of the selected marketing channels aren't too narrow. While the application of the prioritization scheme can be a fairly mechanical process, the project sponsor's review should look at the final results more holistically.
The goal, quite simply, is to ensure that there are not any marketing mix concerns and that the proposed channels make sense in context with the project's stated objectives. The project sponsor can do that by asking these three questions:
Do the selected marketing channels align with the marketing team's resources and capabilities?
Are the selected channels justified by their past performance, even if just anecdotally?
Do the selected channels sufficiently cover the target market and its prospects' range of interests and content themes?
If any of those questions are in doubt, the project sponsor should work with the market research analyst to re-examine the prioritization process to identify potential biases, making adjustments to the process if there are any concerns.
Step 7: Incorporating Prioritization Results into the Marketing Plan

Logically, this is the final step. After all, for the marketing channel discovery and prioritization project to achieve its intended goals, the recommendations developed in the previous step need to be put into action. Otherwise, what was the point of executing this process?
The prioritization output should be utilized as a reference guide for your company's various marketing activities in a corresponding target market segment. To be truly effective, the entire marketing team — and maybe the sales and product marketing functions, as well — need to fully embrace the channel recommendations. Of course, you stand a far better chance of establishing company-wide commitment and buy-in early in the process if the project plan and research methodology are transparent from the get go. However, the project sponsor should still emphasize the importance of the project's results at the end of the marketing channel research process.
Also, if the channel recommendations aren't incorporated into the marketing plan right away or if the project concludes too late in the annual marketing planning cycle, another key impediment is likely to arise: a lack of resources investment. If either of those situations occur, it's up to the project sponsor to muster the funding and human capital necessary to at least partially implement the recommendations and ensure that the insight gathered from this process doesn't go to waste.
Prioritization results might not ever be perfect and their relevance is only going to decrease over time. Without quickly testing the outputs in actual marketing campaigns, your company might miss an opportunity to improve its market knowledge and improve its marketing channel prioritization rankings over time.
Lastly, to truly evaluate the impact of the marketing channels discovery and prioritization process, the project sponsor should establish metrics that track positive marketing improvements fueled by the marketing channel research process. If metrics are already in place, then each channel's performance before and after the implementation of the selected marketing channels can be compared.
In the end, it's critical to remember that marketing channel prioritization is an iterative process. As you learn more about the availability and cost effectiveness of each marketing channel, you will be able to further refine your channel prioritization scheme. That agility will ultimately help your team more effectively and efficiently identify and prioritize newly discovered marketing channels and develop a new marketing channel strategy around them.
As a result, even after this project is complete, the channel research team may need to repeatedly reprioritize the selected marketing channels as you gain experience with each channel and new data becomes available that could influence the prioritization criteria. Inevitably, the effectiveness or reach of certain marketing channels will change over time, while new types of channels could also emerge that should be considered and prioritized against existing channel types. Therefore, no prioritization rankings should be set in stone.
End Note
The marketing channel discovery and prioritization process outlined in this guide may seem daunting. Ultimately, however, it is not a question of whether your B2B company should be using a multi-channel marketing strategy to more effectively reach its customers.
Rather, the question that needs to be addressed is which channels provide your business the best opportunity for customer engagement and acquisition, and how many should you be using? After all, multi-channel marketing is modern marketing, and companies that fail to see that are simply limiting their potential.
The process outlined in this guide requires buy-in from your entire organization and a significant commitment of time and resources. If it is executed properly, however, this process can almost immediately impact sales and marketing efficiency, and provide your company the kind of market focus that will influence its strategy for years to come.
You can also download a free copy of this complete guide in eBook form by clicking the link below:
Discovery Channel: A Guide to Identifying and Prioritizing Optimal Marketing Channels provides a high-level overview of a marketing channel selection process for expansion-stage companies. It is intended for senior executives and project managers who, after reading the eBook, will be able to make sense of the wide and complex range of marketing channels that help bring their message to their customers and pinpoint the ones that are most effective at engaging those customers. Those insights will allow your company to strike the right mix of marketing channels and optimize your marketing dollars so that they have maximum impact.