Don't Just Follow the Buyer's Journey, Enable the Buyer.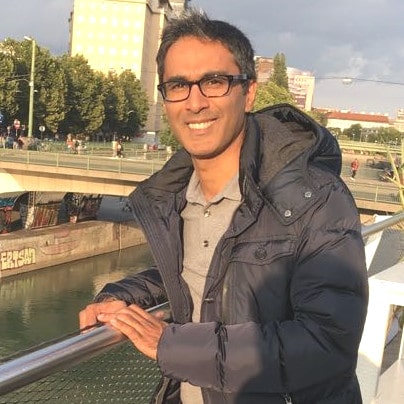 We are often rushing to build out a buyer's journey, identify the personas and then map content along the journey. But it isn't enough to have the buyer's journey identified. It's imperative that you assess the "jobs" that B2B buyers are trying to complete in the journey and find ways to reduce friction in the journey. The easier you make it for buyers, the more apt they are to choose your company and product.
You might have noticed "sales enablement" used more broadly now and most organizations have been putting a deliberate focus on this. Sales operations continues to expand to provide sales training, sales tools and assets that the team can use internally. All this is to make the sales team more effective with these enablement tools.
The Buyer's "Jobs"
Similarly, there should also be a focus on "buyer enablement" which is making the "job of the buyer" easier.
Gartner has stated that buyer's remorse ("high regret, high-quality deal") goes down when they experience a low-friction buying experience. Companies that make it easier to do business with will tend to win over those that have less customer-centric approaches.
The A-T-A-R model (awareness, trial, acquisition/availability, repeat) that was taught in business school isn't so straightforward today. We know that buyers are much more empowered to do their own research and leverage peer reviews. Gartner has shown that the linear buyer journey looks more like spaghetti. Buyers can be anywhere in their journey: they might go back to a step after learning something or they might multi-task and simultaneously pursue information across multiple steps of a journey. To categorize these steps, Gartner has broken these out into 6 different "jobs" that a buyer pursues.
The 4 jobs that can go in any order, or repeat:
Problem Identification. Realizing there is a problem
Solution Exploration. Researching what's out there to solve the problem
Requirements Building. Determining what is needed for the organization
Supplier Selection. Shortlisting and making a final decision
The 2 additional jobs that are occurring during the 2 steps above:
Validation. Ensuring the information and research collected is reliable and accurate
Consensus Creation. Making sure other parts of the organization buy into finding a solution
Based on these 6 jobs, you can see that in B2B, buying is complex. So rather than continue to simply add more content, sales and marketing can enable buyers and make a meaningful impact that distinguishes their organization from competitors.
Remove Friction to Complete the Buyer's Journey
The goal is to remove friction from each one of these tasks and make it easier for them to complete it.
For example, what type of content might be useful during problem identification? Perhaps there are benchmarks or assessments you can offer to prospects so they can determine their performance against peers in their industry. Or consider when a sales lead goes "dark." What if you could provide assets to your prospects to help them work their inside sales process? What if you created guides based on your existing customers and understanding of the buying process, that helps them overcome internal objections and get around landmines that usually stall deals? For example, a guide that helps a buyer present the solution to the board with ready-to-go questions could make your company seem more in tune and also help speed up the sales process. A win for both sides.
Build out buyer enablement tools
Similar to how an organization goes about building sales enablement tools, you need a team or committee that can help ideate and execute a sustainable stream of assets that make buyers' lives easier.
Start with an audit to see what assets exist that might be useful in the buyer's journey. Evaluate the quality of the assets in helping reduce complexity and enabling the buyer in that specific task.
If you've developed a whitepaper, does it fall into the Problem Identification task or Solution Exploration task? Once you identify the task, evaluate if the whitepaper is useful to complete that "job." A worksheet that helps prioritize the possible trade-offs among potential solutions to the problem could be useful in helping a buyer through the Solution Exploration stage.
While ROI calculators have been found to be very useful, according to Gong, (a sales conversation platform that helps sales teams evaluate their conversations using AI) bringing up ROI at any point in the sales process correlates to a 27% drop in close rates. Gong recommends using contrast in assets and presentations such as 'before and after.' This is a great example of how to create assets that buyers can visualize and use with credibility – the Validation "job."
If you follow the link from Gong, they follow the path of the buyer and the logic. After reading about the new way of presenting content, they offer a tool for the buyer – a template – that allows them to try to build the asset for themselves – in this case, a sales or marketing professional.
Build Quality Content
Content development is important, and so is staying on top of trends in developing assets. One of the most commonly used buyer tools organizations offer on their website is some sort of financial calculator. But if you were just to follow a routine, you might be hurting your conversion rate.
While buyer enablement is how you'll gain distinction in the market, you still need to level up.
Building quality content is expected.
Most organizations have put a lot of effort into high quality, thought-leadership pieces. The problem is that most of your competitors have the same approach as well. So, at best you're maintaining a positive impression and at worst you're making opposing statements to your competitors, and for sure, your buyer is confused.
There is too much content for buyers to digest. If you want your organization to stand out, you need to help buyers make sense of all the content they're consuming.
According to Gartner (who recently acquired CEB), each B2B buyer is evaluating 4.5 pieces of content. So "sense-making" is additive to the consultative sales approach. Of course you want to share content, but what you really want to do is provide evidence and lead them to their own conclusion by helping them make sense of the confluence of materials they are sifting through.
The approach to buyer enablement requires a cross-functional, multi-workstream approach. On one workstream, you have buyer enablement kicking off and identifying a couple of deliverables – prioritizing the low hanging fruit when a prospect is evaluating solutions. Then the sales training organization can start to roll out the "sense-making" addition to current sales methodology. This way, you have both marketing and sales in alignment.
By stepping into the buyer's process and empathizing with what they are trying to accomplish, your organization can resonate with prospects and increase your win rates. This approach will help you stand out before this becomes the norm.