Leadership Lessons from Steve Kerr, Head Coach of the Golden State Warriors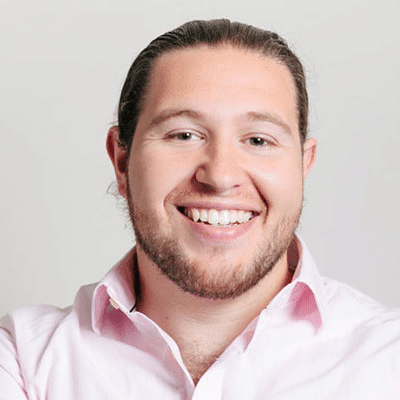 True leadership springs from a deep understanding of simple but profound tenets that can be successfully applied to any team scenario, whether the team in question is setting league records or building a company. Earlier this year, at OpenView's CEO Forum, I had the chance to speak with one of the great leaders in sports today – Steve Kerr, head coach of the Golden State Warriors.
Kerr's NBA career highlights reel features an impressive series of accomplishments. As a player, he was a five-time NBA champion with the Chicago Bulls (three rings) and the San Antonio Spurs (two rings). To date, his record for the highest career three-point percentage (45.4%) remains unbroken. Kerr's winning streak continued when he transitioned into coaching. In his first season as head coach he led the Warriors to win the 2015 NBA Championship, in 2016 he was named NBA Coach of the Year as the Warriors set an NBA record 73-win season, and as of this article's publication, the Warriors won another NBA Championship (congratulations!).

I talked with Kerr about his leadership style and philosophy given the parallels between his role and that of a startup CEO. Both coach and CEO work hard to get the most out of their teams – encouraging high-performing individuals to work together to win against an incredibly challenging field of competitors. Both are working in a fast-paced environment with high stakes, big personalities and many do-or-die moments.
My conversation with Kerr surfaced a number of insights that can help CEOs of expansion-stage software companies motivate and manage their teams more effectively so they can achieve the kind of dominance the Golden State Warriors see on the court.
Find your mentors, but be true to yourself
Kerr's first observation about the most important leadership lessons he's learned from his experience with the Warriors combined two, seemingly opposite ideas: seeking out mentors and being yourself. After he explained, however, the combination made complete sense.
"One of the things I did for a couple of years before I got the head coach job with the Warriors was to visit as many coaches as I could – especially the ones I admired – and really pick their brains, " Kerr recalls. He met with legendary coaches including Phil Jackson, Gregg Popovich, Lute Olson, Lenny Wilkens and Pete Carroll. "I was able to get an in-depth look at their teams and staffs, and they shared with me the mistakes they'd made as young coaches as well as how they got better as they went along."
But, even as Kerr was taking in all this wisdom from all these star coaches, he realized that no one person had all the right answers. "The main theme that came across over and over again in these conversations was be yourself," he says. "There's no point in trying to be someone else. You can emulate somebody else, but you can't be someone else. As soon as you start quoting Vince Lombardi, players are going to know it's fake."
The bottom line is that while it's wise to seek out and learn from mentors early on, you need to develop your own, authentic and genuine leadership philosophy and style.
Define your values
One of the most important pieces of advice that Kerr received while he was visiting with different mentors was to take the time to clearly define his philosophy, values and vision for the team. "One of the biggest things for me, as a coach, was the opportunity to implement the things that are most important to me and reflect my values," Kerr explains. "Sharing those with your team and making those values part of your everyday existence in a way that comes from your heart is where you'll find traction."
Kerr got some great tactical tips on how to identify his values when he went to Seattle to sit in on a training camp with Pete Carroll, coach for the Seahawks. "Pete told me to take a look at my own personality and write down the ten most important values in my life," Kerr says. "Then, he told me to take those ten values and whittle them down to four by really thinking about what would be most important to me as a coach." Kerr came away from that exercise with four clearly defined values that he has used ever since to guide the Warriors on a daily basis:
Joy
"We are the luckiest people on earth," Kerr says. "We play basketball for a living. People dream of that, so we never, ever want to lose sight of the fact that this has got to be fun. We make sure that's reflected each day – we joke around, make fun of each other and include stupid videos in our strategy sessions. Our guys laugh quite a bit."
Competitiveness
"Winning has to matter, and to win at this level, you'd better be competitive," Kerr says. "It's important to keep score constantly, to always keep track of who is winning and who is losing, even in practices. But," he adds, with a nod to the value of joy, "do it in a fun way."
Mindfulness
"One of the trickiest things for a pro athlete is finding the balance between over thinking and not paying attention. There's a sweet spot where you're dialed in, but still loose," Kerr says. "We're always trying to find that balance and have found that mindfulness training can help."
Compassion
"Playing in the NBA is a dream job, but it's a difficult one, relatively speaking. Our guys aren't digging ditches, but they do get booed and traded and cut and injured. It's not easy," Kerr says. "Players worry about their careers. They lose sleep when they're not playing well. So, compassion is a big deal."
Get to know your team
Another big element of Kerr's leadership style is strong relationships – real, person-to-person relationships based on compassion, trust and respect. "As soon as I'd accepted the job with the Warriors, I called each of our fifteen players and in many cases traveled to see them," Kerr says, recalling how he even flew to Australia to visit Andrew Bogut. "I wanted to make sure that I got to know each player on a personal level – find out about their families, who they are and what makes them tick."
Kerr had learned this technique from coaches he'd played for and admired, including Popovich and Jackson. "I knew those guys cared about me because they went out of their way to find out about my kids and my wife and what I like to do in my free time," Kerr recalls. "And once you know that they really care about you, then when they yell at you, it's very acceptable."
This initial "tour" to meet his players was a great chance for Kerr to spend quality time with his team, but it was also an opportunity for him to lay the initial groundwork for his vision. "I wanted to have my message really well put together for them, both individually and team-wise," he says. "I wanted to be able to establish what we were looking to do as a team, our goals and where I saw each player fitting in before we even got on the practice floor."
"It's really important," Kerr sums up, "for people underneath you to recognize that you care about them and that they are valued."
Study your team's strengths and weaknesses
Of course, an important part of getting to know your team is being able to assess their strengths and weaknesses. "In basketball, you try to be the best you can be based on your talent," Kerr explains. "In the off-season you assess your weaknesses – which player can we get to fill that hole or to really strengthen a particular position. And then you play, and figure out how good you are."
At the same time, you need to constantly assess the competition. "Each time you play a team, you are trying to find their weak spot and how do exploit it," Kerr says. "And, on the flip side, you are also trying to protect your own weaknesses, knowing that other teams will be coming after you in those areas. It's a constant process of evaluating where you are against the other teams."
While evaluating your team is an important leadership role, it's important to approach it with humility and respect. This becomes even more important when you're heading up a group of high-performing individuals who are already extremely talented in their own right. "I was lucky to inherit a team that was skilled and talented, and it was important to acknowledge that," Kerr says about when he initially joined the Warriors. "When I took the job, they had already won fifty games the previous year. We needed to come in as staff saying that we knew they were already good, but that we wanted to help them take the next step. The team appreciated that we came in with some humility." And from there, the focus was on how they could all get better together.
This approach had a far-reaching effect not only on the existing team, but also in terms of recruiting. "One of the reasons we got Kevin Durant was that he had seen our culture from afar," Kerr says. "He saw our desire to get better and work together. And he saw the fun we were having."
Empower your team to take ownership
In 2016, Kerr missed the first half of the season – approximately forty games – due to a serious back injury. Despite not having their head coach on the sidelines, the Warriors had the best regular season record of all time in the NBA. While Kerr wasn't happy about having to miss those games, his feelings are mitigated by the pride he felt in his team's ability and performance.
"It's almost like being a parent," Kerr says. "You're kids are getting older and you're no longer telling them what to do all the time, but they're still doing well. That's when you know you've done a good job as a parent; and that's kind of how I feel about coaching in general. I actually took a lot of pride in the fact that the team was doing so well while I was out because I recognized that the process had really performed from the previous year, and we were able to carry that over. That's ultimately what you want."
Getting to that point of team strength and capability takes a lot of work. "At the beginning of the season, it's the coach's job to lay out the vision for the team, but by the end of the season it's the players' team," Kerr explains. "I might call a timeout once in awhile, or draw up a play; but most games, I just sit back and the players play. It's their team. It's our job to empower them and get them on the right track so they are equipped to take ownership."
That's kind of the end game for any leader – getting the team to take ownership of the plays. It's the leader's job to deliver the right vision, create the right environment, and provide the right guidance so that each team member can reach his or her highest potential. Sometimes, that takes some cheerleading, and sometimes it takes some constructive criticism. "Some people need a pat on the back, and others need a kick in the tail," Kerr says. "I ask my staff all the time what each player needs – a confidence boost or a sharp stick."
For the Warriors, Kerr has the team meet to watch and critique film each day for ten minutes before practice. "We go over what we are trying to accomplish as a group in a very practical way," he adds. "The cheerleading comes in behind the scenes. If I were to constantly tell the team how great they are, it would be almost patronizing. But, it's good for me to tell an individual player when they are doing great work. You need to be able to recognize what each person needs to hear and when they need to hear it. Each person is unique and each day is a little different."