Why Your Startup Needs a Parental Leave Policy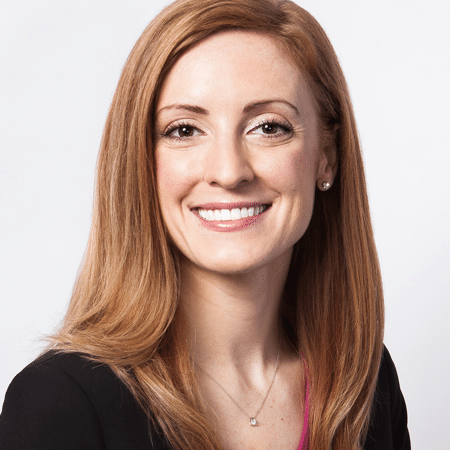 Image courtesy of Gabi Menashe
OpenView's portfolio companies saw tremendous growth in employee headcount in 2014. Perhaps not coincidentally, several companies who did not previously have a formal parental leave policy have now put one in place.
Over the course of the year, I received many requests asking what similarly-sized companies provide for their employees' parental leave. I did research within our portfolio as well as the greater software community to determine what the standards are, and what I've been surprised to find is… there aren't any! Due to the Family and Medical Leave Act of 1993, U.S. employees eligible for coverage (those who have worked for an employer for at least 12 months, have 1,250 hours of service in the previous 12 months, and work for a company with at least 50 employees within 75 miles) are entitled to up to 12 weeks of unpaid parental leave, but beyond that, the coverage that companies provide to their employees varies greatly.
I'm expecting my first child in February 2015, so this topic is especially pertinent to me and my husband right now, but as the Director of Talent at OpenView, this is also a topic I am passionate about since a strong parental leave policy is critical for employee retention, recruiting, and building a healthy, scalable workforce.
The Current State of Parental Leave Policies in Startups
Most software companies I've talked to (this isn't a true study of the market, folks!) only offer paid maternity leave through their Short Term Disability (STD) plans, which provide employee with 55-60% of their base salary for a given time frame (usually between 6-12 weeks). For paternity leave, which is provided by about 70% of those companies with a maternity leave policy, the coverage ranges from a few days to being equal to their maternity leave coverage.
PaperG, a San Francisco-based advertising technology startup, performed a survey on parental leave earlier this year, and the results are disappointing although unsurprising. In their survey of 97 startups ranging from seed-stage to post-IPO (including Facebook, Optimizely, and PayPal), they found that despite an immense pool of benefits used to attract talent — including catered lunches, gym memberships, and unlimited vacation — paid maternity (or paternity) leave was severely lacking.
Based on PaperG's study, not a single seed-stage startup offered a paid maternity leave policy. Although implementation of such policies became more common as funding grew, it only became unanimous at the Series D stage of funding and post-IPO. They also surveyed 101 women working in tech, and found that 61% of those women would not work for a startup or tech company that does not have a maternity policy. This means that many startups could be losing out on top female talent simply by not including a parental leave policy in their benefits package.
3 Significant Benefits of Offering Parental Leave
It's time for startups to start thinking differently about parental leave, and to realize the importance in implementing such policies even in their earliest stages. What are the benefits of implementing a strong parental leave policy early? Rikki Rogers published a great article on the subject earlier this year, and outlines three main points:
1) Employee Retention
Retention is critical for companies of all sizes. The cost of losing an employee can be as much as six to nine months of the position's salary due to the loss of time and money spent on training and onboarding, and the loss of productivity. At the startup stage, losing a key employee can truly be crippling. For startups and expansion-stage companies who have a young workforce, it's imperative that companies provide benefits which grow with them and allow them to remain productive, impactful employees while still living their lives outside of the office. For this reason, maternity and paternity leave are important for keeping talented young men and women on your team who may otherwise leave for a company with a benefits package more suitable for their needs.
2) Recruiting
When recruiting potential employees who have (or anticipate having) a growing family, many ask about the maternity and paternity policies of the company they are considering. Particularly for those who are currently working at a larger organization that already provides parental leave, leaving for a company that does not provide it may be a deal breaker.
3) Building a Healthy Workplace Culture
Providing your employees with a strong parental leave policy can help to create a more positive work environment for all of your employees — regardless of whether they are participating in the policy. As Rogers notes in her article on the subject, non-parents will see that their colleagues are being treated fairly during a challenging time, which is a direct demonstration that the employer cares about the well being of its staff. This example should make them feel confident that if they ever need to take leave or require support for non-maternity or paternity health issues, they'll also be treated properly.
A generous parental leave policy also sets the standard for how women should be treated, and shows that women and mothers are a valuable asset to the company. A lack of paid leave sends a signal to employees that women who become mothers aren't valuable contributors, and thus gives the green light to other employees to adopt this philosophy. Over time, as Rogers notes, an insufficient policy will not only damage retention and recruitment, but will lead to a lack of diversity in your organization.