The State of Cloud Marketplaces: A Look into the Data, Trends, and Findings for Software Sellers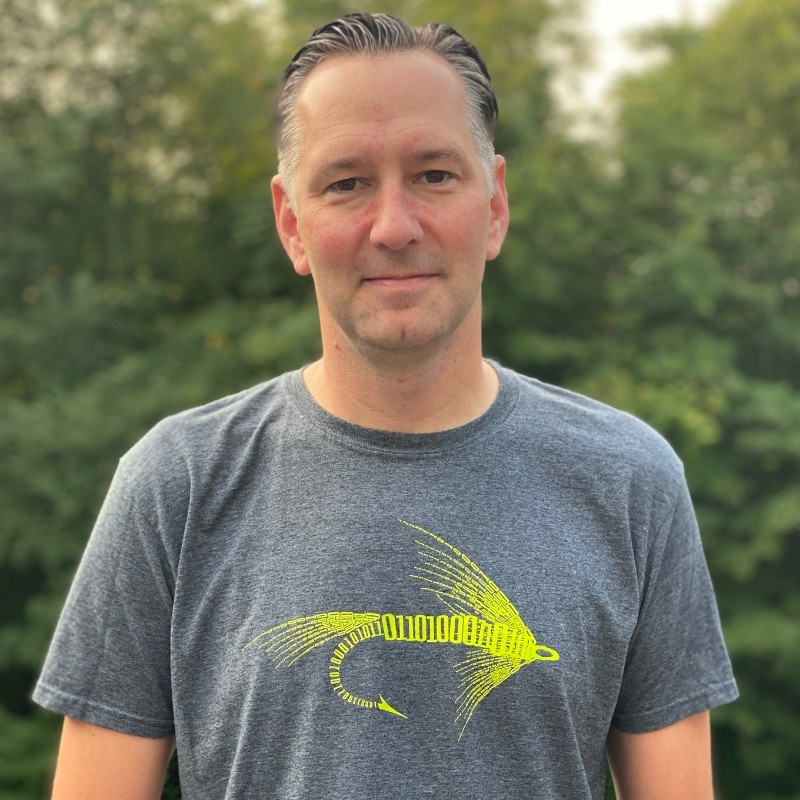 Just like over the last decade, and even more pointedly in the last two years where we've seen most purchases in our consumer lives go online; B2B transactions are undergoing that same transformation. 
So, it's no wonder that it has been a massive year in the Cloud Marketplace business. At Tackle, we have seen our sellers experience huge revenue growth, the product catalog is expanding rapidly for buyers, and budgets are growing at unprecedented rates. We thought it would be great to take a look back at our State of the Cloud Marketplaces Report and share some of the key findings for those who may be planning to launch their Cloud Marketplace business in 2022. 
Every year Tackle surveys sellers and buyers at software companies across the spectrum—from less than $10M to over $1 billion in ARR, across multiple industries, and in roles like alliances/partnerships, sales, operations, product/development, finance, marketing, IT, and more. Our goal is to give our customers and the market the data they need to build a solid case and make informed decisions about when they should take advantage of Cloud Marketplaces.  
It's clear that buyers are racing to the Cloud Marketplace, like those offered by AWS, Azure, GCP, and IBM / Red Hat, and sellers are eager to tap into the Cloud budget to help their buyers get started fast or scale contracts fueled by cloud budget growth. From our 2021 State of Cloud Marketplaces Report, here are three recommendations for software sellers in 2022. 
1. Tap into growing cloud spend and make your software part of the cloud budget 
Growing and evolving enterprise cloud agreements are a significant driver for buyers procuring third-party software through the Cloud Marketplaces. 
In our survey, we found that 77% of buyers have some level of enterprise cloud agreement (EA) in place with a Cloud Provider (and up to 40% of those are coming up for renewal in 2022). Of buyers with an EA, 90% say they plan to purchase via Marketplace in the future. 
For sellers, that means larger, more accessible budgets are opening up. We're seeing the activation of a flywheel effect: more buyers buying in Marketplace = more budget for buying in Marketplace = more sellers selling in Marketplace = more buyers, and so on. 

Combined with the ability to leverage pre-committed budget to purchase via the Cloud Marketplace, we are starting to see cloud budgets and software budgets converge. As that happens, companies investing in cloud will also shift the ownership of these budgets from IT teams and departmental owners to enterprise procurement teams. This eliminates the departmental view on spend and democratizes access by placing it at the highest level of the organization.
Our survey found that 58% of respondents with roles in marketing, sales and operations said they had purchased software through a Cloud Marketplace in the last year, compared to 38% with those roles in 2020. All of them said they were likely or extremely likely to purchase this way again. 
The only way you can sell your software under the umbrella of the cloud budget is through the Cloud Marketplaces so if you haven't prioritized it already, make sure this is on your horizon in 2022. 
2. Use the Cloud Marketplaces to accelerate both enterprise and usage-based products 
One of the trends we saw over the last year is how Cloud Marketplaces are leveraged across the spectrum of go-to-market. 
Bessemer Venture Partners' 2021 State of the Cloud Report highlights Cloud Marketplaces as one of three key strategies software companies are leveraging as they modernize their go-to-market strategies, alongside product-led growth and usage-based pricing. 
All three of these movements are parallel trains headed towards a common destination: the future of digital selling. But product-led growth and usage-based pricing are complex to implement and execute. Cloud Marketplaces are a good first step toward a multi-channel GTM. 
On the other side of the spectrum, a common myth about the Cloud Marketplaces is that enterprise buyers don't buy this way. A great example here is Private Offers. Private Offers are one way of selling through the Marketplaces—they're often the easiest way because they help sellers get as close to a direct deal as possible while still reaping the benefits of Marketplace (leveraging of cloud spend, consolidation of billing, standard contracts for legal, easier procurement). In reality, enterprise companies with committed cloud spends are incentivized to buy this way, with some companies even mandating it.
With Cloud Marketplaces, you can complement a direct selling motion, leverage the strength of existing cloud partnerships, experiment with usage-based, and even enable bottoms-up purchasing. This enables you to meet buyers in more ways without overcomplicating the steps to get there. 

3. Don't let competitors beat you to the punch
Cloud and enterprise software budgets are becoming one and they are growing really fast! Based on these trends and findings, we're predicting that Cloud Marketplaces will accelerate to be one of the fastest growing cloud services over the next five years. The intersection between increasing cloud spend and digital buying preferences have led Marketplaces to plow past growth expectations already, like Forrester's prediction that 17% of B2B spend will flow through Marketplaces as early as the end of this year. 
We predict Cloud Marketplaces will exceed $10B in throughput by the end of 2023 and $50B by the end of 2025. That means more sellers from every vertical and ICP will start asking their software providers if they are available through Marketplace. Don't be the seller who has to close-lost a deal because you aren't there. 
The key to getting in on this movement quickly is to avoid building a custom solution and integrating with the clouds on your own. Just like you buy your CRM instead of building it, do the same with your Cloud Marketplace business. 
The win-win-win of Cloud Marketplaces
Cloud Marketplaces help speed up the process of buying and selling software. They help buyers get the value and solutions they need, fast, and they enable buyers to consolidate spend. For sellers, they provide access to both buyers and budget and deliver value quickly to cloud buyers. It's a win-win for everyone. 
Sellers in 2022 will do well if they leverage Cloud Marketplaces to tap into buyers' cloud budgets and unlock multiple paths to purchase. And those who will do really well in this area will look to buy the right solutions that get them there fast. Get the full 2021 State of Cloud Marketplaces Report here to see these findings and even more of our predictions and data.