Your Guide To Automated In-Product Prompts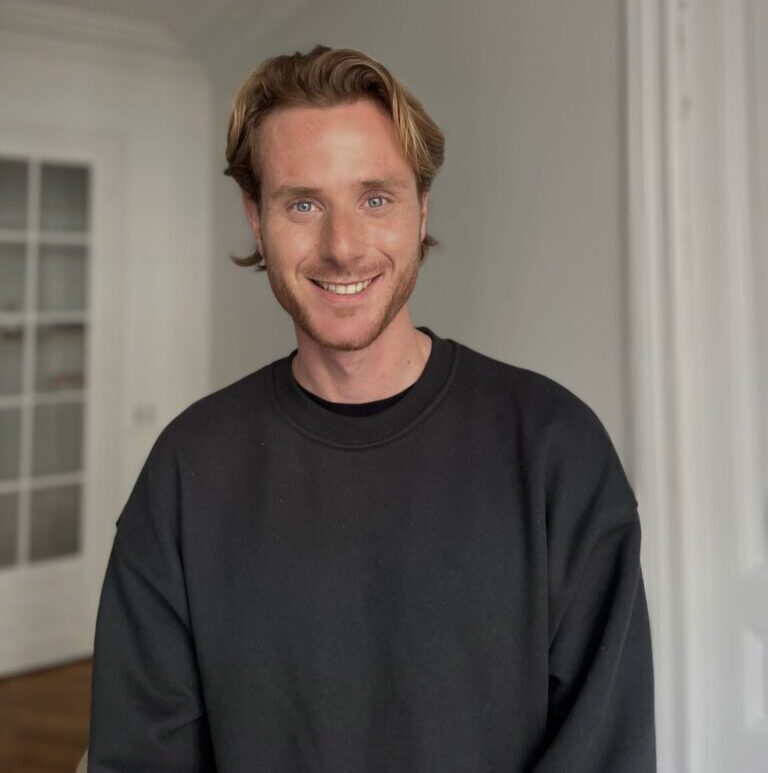 In this macro environment, many companies are looking for ways to increase revenue while keeping costs low. Especially for those organizations following a product-led growth motion, turning their product into their primary driver of growth relies on a suite of tactics that target critical objectives.
Product notifications play an important role in providing valuable info to the end user—and also help companies achieve business goals. Companies can communicate important updates, announce new features, and provide relevant information to their users—which increases customer retention, ultimately reducing churn and encouraging engagement.
So how do you use product prompts to garner revenue and growth?
From novel to noisy: the in-product prompts evolution
Companies have used in-product prompts to engage with customers for years. Prompts help introduce users to product updates, notify them of changes, simplify complex tasks, and create more engaging experiences overall.
However, too many businesses started using in-product prompts to upsell. Often impersonal and irrelevant, customers began to view these prompts as white noise. Companies were unable to regain trust.
But in order to stand out in an increasingly noisy marketplace, companies need to continue to deliver. That is, they need to deliver the most value to their users within their product or service, which includes any timely or crucial messages for individual users.
In fact, well-executed prompts can guide users toward the advice and solutions they need, and help companies convert passive engagement into active user interest. So, what kind of messages provide the decision-making context for users to buy earlier?

The right in-product prompts are timely and valuable
Historically, prompts appeared when a user clicked on a particular call-to-action or once they crossed a certain milestone in the onboarding process. We've come quite a way since then.
The best prompts are tailored to show up for individual users at exactly the right time and in the right context. These types of high-value messages can be triggered by things like:
product signals;
account information; and
browser history.
They are also supported by a tech stack that can seamlessly pull in data from their customer data platform, data warehouse, and CRM.
The companies that get in-product prompts right make sure to follow these two guidelines:
Tailor their messages based on the user's point in their journey, and
Bolster these prompts with the appropriate data gleaned from their tech stack.
These two actions enable companies to easily segment their user population, and ensure messages are delivered to the right user at the right time.
Which of these guidelines do you prioritize first as a company? Depending on the user profile and product usage, you'll want to sequence your prompts differently.

VP of a large enterprise business
These execs can likely authorize a sizable purchase—giving you the opportunity to set up a customized prompt and book a call with sales. This leads to the creation of another custom-made prompt and converts a high-value target while reducing your overall friction.
Mid-manager in a smaller organization
This person isn't as likely to convert on a sales call, so you may want to nudge them towards a self-serve option. In this instance, sending an instantly redeemable offer would be more effective in engaging them and pushing them along the funnel.

A note about targeting users
Hold off targeting users until they've had a chance to visualize the full potential of your product. How can you assess this? Try a customized upselling journey that leverages strategic product events. For example, if you pinpoint when certain users could benefit from a new feature, you can nudge them to try it for free for a certain time and get them hooked.
Likewise, you'll want to target users after they've completed a sequence of actions like creating a workspace or inviting a team member.
Make sure the events you select indicate that users are getting value out of your product, and guides them to upgrade to a premium version.
How do in-product personalizations help your sales team?
Prompts benefit your team by bridging the gap between product and sales. When you automate a well-timed prompt, you can help secure more booked calls, increase transactions, and boost referrals from colleagues or another company.
According to a report from TrustRadius, nearly all B2B buyers increasingly prefer the self-serve journey. The research also noted that buyers look to information sources built into the self-serve journey or through their own research, whether that's through a product demo, free trial, or the vendor's website.

From an operational standpoint
Prompts inside the product are triggered based on filter information, like product usage data, account data, actions taken on a page, and more. When you connect your in-product prompt system to your GTM stack, you can trigger notifications to the sales team depending on certain filters. You can also notify the sales team to take action and/or automate any message campaigns.
For example, here's an automated Slack message that alerts your sales team to a potential free-to-paid conversion based on key actions taken by a user:

From a reporting standpoint
Revenue teams looking to hit specific KPIs should aim to build highly personalized notification journeys with triggers set to support their goals. When you connect your GTM solutions to your prompt system, you can easily monitor the impact of your efforts on in-product activities and experiment in real-time to optimize conversion rates.

For example, in Userled, the client has connected their scheduling app, billing system, and CRM into a single dashboard. They can track how many calls, emails, and referrals were generated from their in-product journeys, and how those activities translated into accounts converted and overall revenue growth.
What might have taken countless hours of teams syncing up to deliver this reporting can now be done in a matter of minutes. The client can analyze their data on a daily or weekly basis, and adjust their multi-channel strategy or gain a deep understanding of how specific promotions are gaining traction.
Automation drives in-product engagement and revenue
There are several ways to drive engagement and revenue through in-product prompts.
At Userled, we've found three criteria to be critical. Your prompts should be designed to be:
relevant,
proactive, and
improve the user experience.
Your goal should be to help users find value faster, and our team takes this guiding principle to heart. We focus on driving educational enablement, as well as upsell, cross-sell, and nurturing journeys, each with predefined templates so users can find value faster.
Examples of successful in-product prompts
The best sales assets for any company are its product and its customers. So it follows that in-product prompts would effectively leverage user engagement and maximize revenue. Here are three examples of brands that use a winning messaging strategy.
Jasper.ai set out to prove that generating marketing content doesn't have to eat up precious time and resources. The platform provides users with custom-tailored, engaging content that can be easily swapped in for marketing campaigns or social media posts. Jasper cleverly uses in-product prompts and nudges as part of the onboarding process, enabling customers to seamlessly understand the true value of their product.
Figma knows that the power of their product multiplies the more teams use it. As such, the platform has created a successful experience using prompts that encourage more team collaboration, an ingenious and effective strategy for upselling to grow the number of users per account.
Clearbit helps companies pinpoint their most valuable users in increasingly creative ways. To help potential customers understand the value of their data enrichment tools through educational nudges and feature recommendations.
In-product prompts can make or break the user experience
No matter what your business goals are, there's no particular tried and true product journey that you can implement. Every user is different, and it requires every leader and teamwork to think outside the box, test, and iterate upon those learnings. When it comes to in-product prompts, ultimately, there's a fine line that businesses must navigate.
The best companies know how to create the right messages that mix personalization, education, and service while also driving revenue.