Advice for Women in Tech: What We Learned This Women's History Month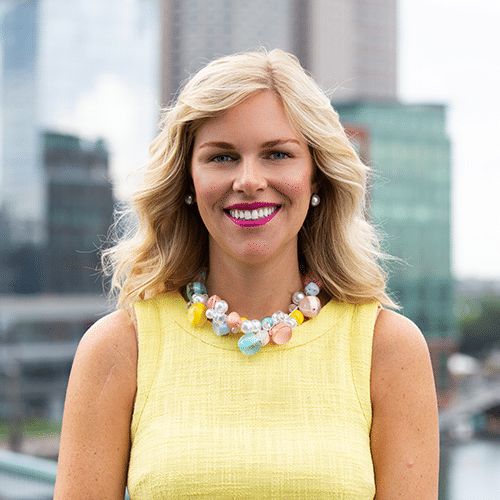 I look forward to Women's History Month each year as an opportunity to celebrate female achievements and women's contributions to society. But as the month comes to a close, we're challenged to find ways to carry this energy into April, May, and beyond. 
And nobody understands the power of a woman's potential quite like other women. 
To cap off this year's Women's History Month, I've compiled a collection of career advice from some of the most successful and inspiring women in SaaS. Whether you have tenure in tech or you're just starting your professional journey, I hope that these women's insights and advice can offer you some guidance on your path. 
What advice do you have for women beginning their careers?
"Ask a lot of questions and emulate the people who will answer them. Pick something you're passionate about that you can acquire specialized knowledge of."

Andrea Swaney, AVP Sales at Cyral
"You should have three types of mentors. You should have a mentor who is a technical expert on whatever it is that you're doing. Whatever your role is, from a technical perspective, find someone who's an expert on that. The second one is to find mentors who look like you so that you can get real feedback from them and advice from them that will resonate with you. Go find mentors that have the same intersections and identities as you. The third is to have mentors that are where you want to be. Success leaves clues. We don't have to reinvent the wheel. Learn from people's successes, but also learn from people's failures."

Trier Bryant, Co-Founder and CEO of Just Work
"Definitely take more risks, but also refuse to be boxed into what others decide you can do and maintain optionality. I fundamentally believe that you can be many things—it's really just about prioritizing what you focus on at a particular time."

Merline Saintil, Fortune 500 Board Member (Rocket Lab, GitLab, Banner Bank, and more)
What's your best piece of advice for women in tech?
"Get imposter syndrome out the door. Surround yourself with people who build you up. Community will help you recognize your strengths and help you grow. And turn yourself into your own biggest fan. A tip from my leadership coach—I keep a note on my phone that lists compliments I've received that I review often so I can remind myself of my strengths and be proud of myself." 

Francesca Krihely, Senior Director, Developer Experience and Growth at Snyk 
"The risks are never as risky as you think. If you don't stretch outside your comfort zone you will never reach your true potential. Lean into new opportunities, even if things don't work out as planned in the short term, it will make you more resilient and propel your long-term success."  

Yvonne Wassenaar, CEO at Puppet 
"Risk-taking has been a hallmark of my career. I did not always know what I wanted next, but I knew I had the work ethic, ambition, intellectual curiosity, and the support of great friends and mentors who gave me confidence when I lacked courage. So say yes to new and more opportunities even if you feel unprepared or don't check all the boxes (most men do!). The best outcome will be you will accomplish what you wanted to, and the alternative outcome will be you learned something new.

And remember, there is a difference between being resilient vs. foolish—women are conditioned to please everyone and keep going, but if your choices are not working despite your grit, explore new possibilities and surround yourself with people who will support you." 

Astha Malik, Global Chief Operating Officer at VTEX 
"Nobody was ever promoted for being the last person standing at the bar. I was working at Salesforce, which is a very social culture, sales-like culture. And I am a pretty significant introvert so that culture was hard for me. I felt like I needed to participate in that to a certain extent, in order to stay informed, but there's the likability, sociability factor. My leader said to me, "just go have a drink, and then leave."

It sounds so obvious, But for me it really, it was like freedom for me. A lot of women feel this need to be liked. And that was playing a big role in my happiness factor at work. And once I was able to let that go with that little piece of advice, it was very empowering."  

Krista Anderson-Copperman, Board Member and Advisor (Benchling, BetterCloud, Attentive, and more)