I Just Witnessed the Best Example of Building a Great Brand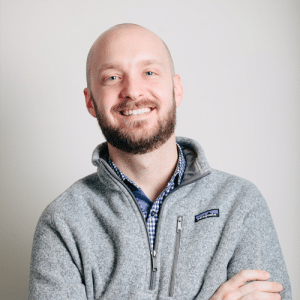 Do you want to know how to build a great brand and have unbelievable employee engagement? There are plenty of books on the topic and even best practices. Go ahead and read them. However, I had the pleasure of witnessing what it takes to build a great brand over the weekend courtesy of a Facebook group that generated nearly 1,200 members and 1,800 photos in just three days. Here's the story.
In late 2000, Scott Dorsey, Chris Baggott, and Peter McCormick founded a little company called ExactTarget in Indianapolis, IN with $200,000 in financing. Over the course of the next 14 years, it would go on to become one of tech's great success stories:
The team would grow to over 1,500 employees
An IPO in March 2012 raised $161.5 million (NYSE)
Salesforce acquired ExactTarget for $2.5 billion in 2013
I personally had the pleasure of working at ExactTarget, and know first-hand what its amazing culture of people has been capable of. But I witnessed the full extent of that power over the weekend.
I was sitting on my couch checking Facebook and noticed multiple pictures of past events and swag from ExactTarget. Nostalgia hit me like a ton of bricks and I clicked through to the group called Orange Crush. Orange Crush is a closed group on Facebook created by one current employee and one ex-employee. The group was created on January 30th to "utilize our efforts to engage ExactTarget'ers and our Orange Culture socially, emotionally, professionally and philanthropically."

The group currently stands at 1,179 members with over 1,050 photos being uploaded since January 30th. Check that date. We are talking about a massive amount of activity in three days. That's organic growth of nearly 1,200 current and former ExactTarget employees uploading memories and lessons learned on their own time because they love or loved working for the company. They LOVE the brand. They love the idea of orange.
Something else to note — the group also includes customers of ExactTarget.
Building a One-of-a-Kind Culture and Brand
I think it is important to understand what Orange Culture stands for and why the group is so passionate about the brand. It was originally built on ExactTarget's core values:
Treat People Well
Be Easy to Do Business With
Stay True to Permission
Make Clients Look Like Heroes
Empower Marketers Through Software
Pursue Our Goals as a Team
Make Decisions Like an Owner
Have an Entrepreneurial Spirit
Ultimately, though, it has become more of a way of life. Take this excerpt from a blog post written in 2012 describing what it means to be orange.
"Being 'Orange' means looking forward to work every morning. It means learning more than you ever thought you could in an even shorter period of time. Being 'Orange' means taking part in employee-led committees like ExactFUN and ExactIMPACT because you love being around the people you work with – even after work. It means delivering the best products and support to our clients because you want them to grow and succeed. It means taking ownership of a project and making your own path. Being 'Orange' means constantly learning and growing from our amazing leadership team. Being 'Orange' means going to the extra mile not because you have to, but because you want to."
Great brands build environments for employees to excel, learn, live, and love. Ultimately, it is about investing in the people around you to create bonds that will last a lifetime. Go ahead. Ask a former ExactTarget employee what it means to be Orange. More likely than not, they will smile and reply, "Do you have an hour to spare?"










Photo courtesy of: ExactTarget.com