Unlocking the Secrets to Better Customer Communication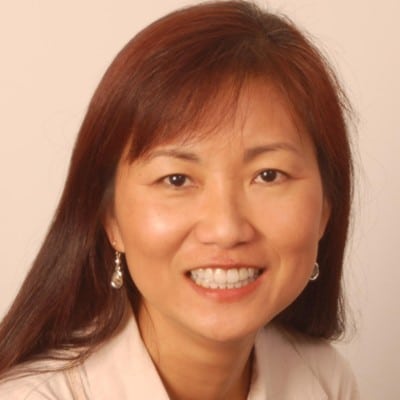 Jasmine Lombardi, VP of Partner Success at Intronis, shares seven tips to help you open the lines of communication with your customers, driving them towards quicker, more sustainable success.


Editor's note: This is the third post in a new series featuring Intronis VP Partner Success Jasmine Lombardi on how to establish and optimize a Customer Success function. Her previous posts have covered "Transforming Customer Support into Customer Success" and "6 Tips for Building a Customer-Obsessed Team".
Last October, Jasmine Lombardi and her newly formed Partner Success team at Boston-based cloud backup and recovery provider Intronis (an OpenView portfolio company), decided to go on a safari.
But to do that, Lombardi and her Partner Success reps – the internal team members responsible for proactively creating customer value, delivering customer service, and ensuring customer success – didn't hop on a flight to Africa. Instead, Intronis' "safari" involved a team-wide trip to visit one of the company's partners – managed service providers (MSPs) who act as resellers of the company's products and services.
The reason for the expedition? Lombardi says she wanted to find a more creative way to engage and communicate with the company's MSPs, immerse her team in their operations, and acquire a deeper understanding of the challenges those resellers face. And while Lombardi says the safari delivered on those goals, she also came away with another critical bit of insight.

"We found that our customer genuinely cared about building a relationship with us. They viewed us as a true partner, not just a vendor that was selling something to them. As such, they wanted more from us — advice, insight, ideas, and information. Basically, anyting that could make them more successful reselling our solution."
— Jasmine Lombardi, VP of Partner Success at Intronis
7 Tips for Improving Customer Communication and Driving Customer Success
After returning from their trip, Lombardi and her team began to brainstorm ideas for how they could better engage the company's partners and create stronger relationships with them. The goal wasn't to re-invent the wheel, but Lombardi did want to explore ways in which Intronis' customer success function could more effectively deliver the right information at the right time through the right medium.
Ultimately, that brainstorming session — and the subsequent months of execution since — yielded seven key tactics that Lombardi says have drastically improved the company's relationship with its partners:

 Use the appropriate method of communication
With a goal of improving customer communications, Lombardi says it would have been easy for her team to over-communicate (and ultimately annoy) Intronis' customers. To avoid that, Intronis decided to hone in on three key things: what, how, and type.
In other words, what customer segments require specific types of communication? How does each customer prefer to receive communication (email, chat, SMS, phone, etc.)? And which type of communication makes sense for certain situations? Intronis keeps track of customer preferences in a database and its Partner Success team uses that information to dictate their communication strategy for each customer.
Deliver proactive communications and support
Rather than waiting for customers to call them with issues, Intronis' outbound customer service calls are initiated by specific trigger events. For instance, if the company is planning a particular product enhancement or the team notices an uptick in bug reports, they proactively reach out to customers to let them know about those feature releases, or ask if they've had any trouble with a specific bug.
"Customers are typically amazed and thrilled when you can make them aware of something before it becomes an issue for them," Lombardi says.

Actively listen when communicating with customers
While some people think that communication is all about talking, Lombardi believes that the best communicators are the best listeners. As such, she encourages her team to open their ears more than their mouths during customer calls or exchanges, and requires that reps always follow up on issues in a timely manner.
"If someone feels like they're being listened to and that action is being taken to resolve their pains," Lombardi says, "it really goes a long way toward building a strong relationship."

 Thank and recognize your customers (and not just during the holidays)
When you're talking to customers, the focus shouldn't always be on probing them for feedback, asking them for an order, or promoting new features. Instead, Lombardi says some of the most impactful communications are the ones that simply thank customers for their business, or congratulate them on a big event (accepting outside investment, landing a big customer, etc.).
"Imagine how thrilled you'd be if a business partner called out of the blue to congratulate you when something positive happened with your company," Lombardi says. "It's the small touches that can have the biggest impact on the relationships you're trying to build."

Communicate benefits, not features
Too often, software companies' customer communications revolve around the latest and greatest features the business is releasing. While customers do care about that news, Lombardi says their first question after receiving those updates is typically: "Okay… What's in it for me?"
To answer that question, Lombardi recommends focusing your written and verbal communications on value and benefits, not features, while also avoiding the assumption that customers will automatically understand the impact of new features or functionality.

Remember to use social media
Going back to the first point, Lombardi says it's critical that businesses engage customers in the mediums those customers prefer. Like it or not, social media now ranks high on that list. Customers expect businesses to have a presence on all of the major social networking tools (Facebook, LinkedIn, Twitter, etc.), and they're increasingly willing to engage with brands through those channels.
Of course, social media strategies can be time consuming, so your business may need to hire a full-time employee to manage this component of customer outreach. That said, Lombardi says that investment can more than pay for itself – via improved retention and decreased churn – in the long-term.
 Keep customers informed
While this tip more or less sums up the overall theme of customer communication, Lombardi's focus here is on transparency. In other words, don't hide from technical problems, maintenance windows, or service outages, and always strive to keep customers apprised of product developments (i.e. roadmaps or future releases). Importantly, this needs to happen even when there is no real news to report, as well.
"Let's say a customer has contacted you about a compatibility issue with a third-party vendor and you've put in a request to address the issue with that vendor," Lombardi explains. "If that vendor isn't responding, you should let the customer know that you've reached out to them but haven't heard anything back. No news is still news, and they'll appreciate being kept in the loop."
Reaping the Rewards of Improved Customer Communication
It's not exactly breaking news that SaaS businesses need to create successful customers if they hope to be successful themselves. After all, if customers fail to recognize value from a product, they'll churn. And if too many of them churn at once, the business will crumble.
Lombardi believes committing to improved customer communication is just one way to avoid that scenario.
"It's simple: Businesses that reach out to customers and convince them to get more out of the product or invest more into it are going to be stronger than those that don't," Lombardi says. "That's our real focus at Intronis – when customers are successful, we're successful. We're going to continue to invest heavily in tools, technology, processes, and people that improve customer communication, largely because we strongly believe doing so will improve the lives of everyone associated with our business."
Read the previous posts in the series:
Photo by: Karsten Seiferlin