Creating a Feedback Loop Between Researchers and Sales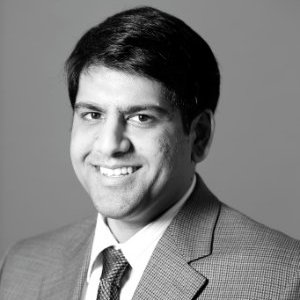 How to Create a Feedback Loop between Researchers and Sales Teams
The Problem
When talking to salespeople about the quality of their research reports, I often hear, "Well, it provides a lot of information, but is it really helpful?"
Every industry has their stereotypes/misconceptions, and this is one I hear about market research a lot. In this post I'd like to talk about some of the common issues that sales has with research reports and present some methods to address them.
1) Sales Feels Research Reports are Too Dense in Nature
The job of market researchers is to provide both a broad and deep view of the market and deliver key insights. To give a concrete understanding of what is going on in a specific market or industry, we have to go deep. This often results in reports that are long, but, as researchers like to point out, are "informative."
If your organization has a team of internal researchers, sit down with them and state your concerns. Even better, show them how you use their research in practice. It's difficult for researchers to know their sales team's pain points unless there is a sit down discussion. It's best to explain your sales process, how their research fits into the equation, and highlight the information they specifically need to be successful.
 2) Sales Feels Researchers Don't Offer Specific Recommendations
I often hear complaints along the lines of, "Well, your report was helpful, but it doesn't give me any 'Go Do's.'" From the research team's perspective, we are trying to sketch out "who" the customer is, "what" they do, and the "issues" they face in their job.
It can be difficult to understand "what" the sales process is and how we can help sales teams sell the product. What's missing is the opportunity to sit down with sales and get a sense of how they sell.
At OpenView, we have the unique opportunity to interact with our portfolio company and establish a feedback loop between our end clients and the Research and Analytics team.
Resolutions
Have a Fireside Chat

This was a common tactic during FDR's Presidency. It was a chance to reconnect with the nation and outline his plans to help the US emerge from the Great Depression.
In this case, organize a sit down with your researchers and sales teams. Have a direct honest chat about what is needed to make research more impactful. But don't preach, or make pointed statements at your researchers. Just tell them what you need and why it is important to the job you do.
Establish a Feedback Process
One of the toughest things as a researcher is working on a project, coming up with what we think are great insights, and then hearing nothing from our stakeholders. We can only get better if the project stakeholders tell us what's working well, what isn't, and how things can be improved next time.
Are there other resolutions that you've found to this problem?