How to Successfully Manage a Startup Internship Program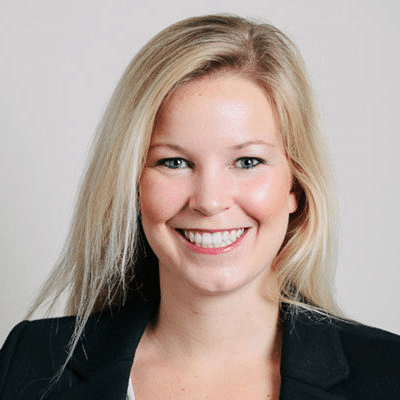 In order for an internship program to be successful and sustainable it must become part of your company's natural rhythm. Find out how you can make it self-managing.
Read the other posts in the "How to Build a Startup Internship" series
Starting an internship program is an investment that can deliver significant returns. Over the course of
this series
we've covered all the necessary steps to get one off the ground, but if you
really
want your investment to continue paying off for the long haul you need to conduct a little ongoing maintenance.
Continuous management of the program is essential, otherwise, every new intern class will involve starting over and will take just as much of the team's time. Your goal for the internship program should be for it to take less and less time as the program matures.
How to Manage an Internship Program for Growth
1) Build Relationships with Career Services at Select Universities
Regularly attend events like mock interviews, information sessions, and career fairs. Even if you don't currently have internship openings it's always a good idea to keep the relationships with colleges warm. You want your company to be top-of-mind and the first place career services recommends to top students.
Creating a list of schools in your area and connecting with career services from each school may sound daunting, but the key is to narrow your focus on the schools that are most desirable to you, not every school in the city. Start with the low hanging fruit — schools that are staples in your town (ex: in the Boston area that would include Boston College, Boston University, Harvard, and MIT, etc.). Then look into schools employees went to in the area. Finally, research if any schools nearby offer co-op programs (such as this one from Northeastern), as they will provide you with additional services and qualified students. If needed, take a look at this site for a list of schools in your area.
Once you have your list narrowed down, finding a contact in career services is as easy as searching for "career services" in the search bar on the .edu homepage. Sign up for any job portal they have for easy future access and for emails about events.
| | |
| --- | --- |
| | Find a list of schools in major cities here. |
2) Keep Frequent Openings Posted
If you are always looking for strong marketing interns or know that you will need a few for each session, keep the positions posted year round. The flow of resumes will naturally slow down during the off-peak times, but you may find that your next great intern chooses that time to apply (either a little late or a little early).
3) Have Outgoing Interns Train Incoming Ones

That means scheduling internship periods so there is 1-2 weeks overlap. While it may cost you slightly more in terms of wages, it will save you far more in terms of productivity loss within the team. Training someone is also a great final project for interns, allowing them to get even more from their time with your company.
Bottom Line & Key Takeaways
Continuous management of your internship will create repeatability in the program and will save your company time and money in the long run.
Hopefully you were able to take away some tips to get your internship program up and running and onto becoming a successful engine. To summarize:
Have a clear program owner to develop the program and field any and all questions and suggestions.
Create a recruiting and hiring timeline to work from and make adjustments as the program evolves.
Ensure that you have a clear onboarding and off-boarding process in place prior to the first intern starting.
All mentors must have a plan including meaningful work for their intern to do. They also must be able to commit a few hours a week to mentoring and training the intern.
When off-boarding, consider a brand ambassador program to spread the word about your company on campus. If the intern is exceptional, you should also consider:

extending an offer for full time employment
writing a recommendation
extending the internship into the next semester or inviting them back the following summer
Read the other posts in the "How to Build a Startup Internship" series
Image by muckster