Intercom on How Product Education Plays a Critical Role in the Customer Journey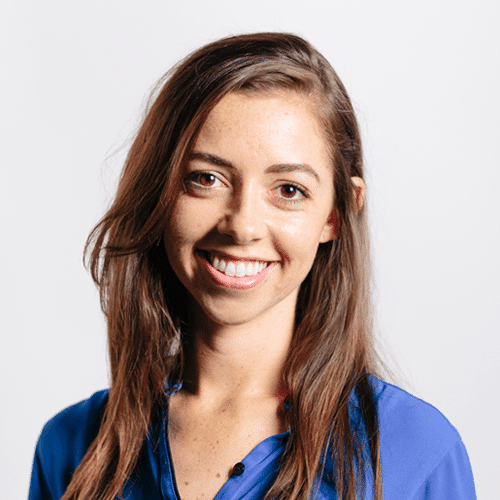 In my role as a Director of Growth, I work with GTM teams across many SaaS companies. Marketing, sales, product, and customer success folks all ultimately want the same thing: happy customers. And yet, in my experience, startups rarely focus enough effort on setting customers up for success on day one. Nailing onboarding and activation is the biggest untapped opportunity I see.
There are, however, some organizations that are doing a stellar job in this area. For instance, I recently had the pleasure of speaking at length with Ruairi Galavan, Senior Manager of Product Education at Intercom. Intercom offers a suite of messaging-first products designed specifically to help businesses accelerate growth across the customer lifecycle, and they are evolving their onboarding strategy using a very specific and strategic approach to product education.
By focusing on creating happy customers, Intercom has achieved rapid growth, selling to over 30,000 businesses including New Relic, Atlassian, and Shopify. Ruairi and his team have taken the customer-first mentality and actually implemented this into their GTM strategy with the birth of the product education team. Product education, it turns out, is an often overlooked but critical part of a company's success with all stages of the customer lifecycle: onboarding, activation, retention, and expansion. If you are a SaaS business with a product led growth strategy, a product education team is non-negotiable. This team has the power to be the glue between your customers and your product, enabling you to service your customers in a capital efficient way at scale.
In this article, you'll learn from Ruairi how Intercom has invested in their product education team and continued to evolve their strategy since the very early days. There are a lot of great tips that other startups can use to begin building their own product education team – both at the foundational level and the executional level.
Build a Strong Foundation – The Right Organizational Structure
Ruairi's background is in UX design, research, and human-computer interaction. But when he first joined Intercom, it was as a "support content producer" and his focus was creating short videos to help customers get started using the product. Since then, his role has expanded along with Intercom's commitment to using product education to grow their business. Initially, Ruairi's team was organized by competency – writers, video editors, etc. Today, however, they take a different approach and organize around areas of value for the business.
"Today, we organize our team using the CARE framework for onboarding. Half our team is focused on conversion and activation while the other half is focused on retention and expansion. Each half of the team works closely with marketing, product, and sales; and within each half of the team we work on two types of projects. On the one hand, we create product education content that aligns with whatever the product team is shipping or launching. And in between all of that activity (which is a lot), we work to proactively and strategically broaden and deepen our customers' usage of Intercom."

We'll get into more detail about how all of these moving parts work together, but the main point to remember is that it's important to ensure that you take a holistic approach that is coordinated across all business functions.
Intercom's team has already gone through a lot of the growing pains it takes to establish a successful GTM strategy, but in the beginning they were operating in silos, which caused problems.
"We had (and sometimes still have) a problem where our various teams – sales, product education, product, etc. – are all doing onboarding, but doing it in their own silos. We wound up tripping over each other, sending repetitive or out-of-sync messages to customers, or missing opportunities to collaborate more effectively. A lack of consistency across our onboarding experiences meant that our organizational divisions were becoming visible to our customers. We sell a product that helps people deliver world class onboarding experiences, so we wanted to make sure ours was the same."
Make Your Plan – 5 Steps to a Winning Product Education Strategy
To overcome the challenges his team was facing, Ruairi had to take a step back and rethink what the experience was and should be like for Intercom customers signing up. He realized his team was trying to get new customers to do everything in the first thirty days. This firehose approach created a massive product education message schedule that was very dense, demanded an aggressive cadence, and was, ultimately, not very effective. In fact, the barrage of product education content started to turn some customers off. With this context in mind, Ruairi's team began to reimagine Intercom's onboarding strategy, and they started with these five steps:
1. Discover the less-is-more power of activation metrics.
Ruairi refers to activation metrics as the "anchor" for their entire onboarding strategy. Once you know what your activation metrics are, you can reverse engineer your entire onboarding plan from there.
"Before we had activation metrics figured out, we kind of tried to get our customers to do everything," Ruairi adds. "Because we didn't really know what we should be saying, we just said everything. It was a lot of wasted energy."
"If we could have done one thing differently, I would have thought about activation metrics a lot sooner."
In essence, activation metrics measure the specific behaviors that drive product value for the customer. In other words, they are the things your customers do that unlock value from your product and make them more likely to stick with it. For instance, in Twitter's case, one of their activation metrics was how many people a new user followed within the first three days. Twitter knew that if a user followed at least thirty people within that timeframe, they were way more likely to continue using the platform.
The concept of activation metrics is simple: identify the one thing that matters most in terms of activation and then rally your whole team around improving performance against that single metric. In practice, however, the less-is-more approach can still get pretty complex.
"The thing about activation is that you can do it at a use case or a product or even a feature level."
"The key to getting started is to only tell your customer to do whatever is important right now. We follow a rule called has done X, has not done Y. As an example, if you have a project management app, and a customer creates a project but hasn't yet shared it with their team, they're a good candidate to hear about the sharing feature. However, it doesn't make any sense to send you messages about sharing projects before you've even created one. It's about ordering your messages so that you're prioritizing activation steps, always relevant, and only ever speaking to a receptive audience."
2. Align everyone around the same goals, principles, and plan.
Once you have identified the appropriate activation metrics, your next task is to align all your teams around these metrics and the business goals to which they are mapped. In the ideal scenario, everyone in the company is in sync and working together toward achieving these really specific goals, but – as Ruairi acknowledges – most companies aren't organized in a way that facilitates that kind of total coordination.
"I believe companies need to start bringing cross-functional competencies together as a single onboarding team to work collaboratively on the business rather than keeping everyone in silos."
Ruairi adds, "You can't create a truly cohesive customer experience if sales is telling your customers one thing over here, the design team is designing the product over there, and the product education and other marketing teams are saying something different again."
While creating cross-functional alignment is a challenging piece of the puzzle, Ruairi maintains that it's incredibly important to tackle it anyway. "Everything you do needs to be about helping customers to see success," he says. "If we're all aligned around a single end goal and end metric, everyone's impact will be amplified. As an example, the sales team shouldn't just be working on closing the deal and handing off. They should also be working on activation. In other words, it shouldn't just be about making a sale; it should be about making a successful sale, and that means thinking ahead about activation and retention. And if marketing, support and product teams are all aligned behind that goal too, then that's when you'll really start to see the difference."
One caveat Ruairi notes is that certain types of customers may have different onboarding flows and requirements. For instance, companies whose customer base is divided up into tiers (typically based on business size), need to acknowledge these differences and adapt their onboarding and activation strategy accordingly. However, these adaptations should still fit with the overall strategy. "For example, while the general message might be similar for an SMB customer and an enterprise customer, the activation metrics could be very different. If Coca-Cola signs up and uses key features once or twice, we're not sitting back thinking "well that's Coke activated!" whereas with smaller customers, that actually is a really good sign."
Whatever adaptations your business requires, keep checking in to make sure that you aren't straying from the universal, activation metric-driven strategy. Even if the scale of the goal varies from one customer tier to another, the goal itself should be consistent and everyone on the team should be working in tandem toward that goal.
3. Remember that relevance is paramount.
When you know where you're going (your business goals and associated activation metrics), and everyone is on the same page (cross-functional alignment), you're much better equipped to live up to one of Intercom's key onboarding mantras: Right message. Right time. Right place.
This idea ties in very closely with the less-is-more concept, but it takes it a step further. As the team developed a more refined sense of exactly which customer behaviors they wanted to influence (i.e., the activation steps), they could also refine the specific messages that would drive those behaviors and identify the specific moments at which to deliver them to the best effect.
"It almost never makes sense to message your entire customer base at once. Instead, focus on delivering relevant, targeted messaging to the right person at the right time and place, all the while aligning to your business goals. This approach is insanely powerful."
Ruairi's team is in the process of refining their product education activity down to a few core campaigns, each of which is closely tied to activation metrics and delivered via hyper-targeted and carefully timed communications. "You're only going to get a certain message if we think you're exactly the right candidate to hear that message," Ruairi says.
4. Develop a tactical approach that includes all three core components of successful onboarding.
"I don't believe great onboarding is something that any one team can engineer alone. It's not just your product that onboards your customers; it's also a bunch of other stuff that influences different aspects of onboarding."
Ruairi shared a post he wrote about the framework he's used to think about Intercom's onboarding funnel and product education strategy. In it, he talks about three specific components that have to work together to deliver onboarding and activation success:
UI Design Patterns: This includes strong design and tactics like gamification, progressive disclosure, empty states, tooltip tours, audio guidance, and first-use/one-time tutorials. Ruairi cites the onboarding experience of the mobile podcasting app, Anchor, as an exemplary one that allowed him to create his first test podcast in less than one minute and fewer than three taps.
Contextual Educational Content: This category includes demos, webinars, docs, videos, gifs, and even brief instructional copy; but the key to success is timing and placement. It's not enough to have this content, you need to deliver it to the user in the right context to ensure that it is immediately useful.
Contextual In-app Communication: These well-placed and well-timed messages are an extremely effective way to encourage specific onboarding actions. In the best cases, they deliver just enough information to help the user complete the foundational actions that you want them to do on day one. Keep it short and simple.

In addition to these three components of onboarding, Ruairi and I also talked about the value of other channels, including – in his case – Intercom's own messenger product as well as email. "We rely on our own product to onboard a big, big segment of our customers in-app in the self-serve and sales channels," Ruairi says. "And sending email using Intercom is great for certain scenarios like welcome messages, and re-engaging customers who have stopped using your app and won't receive in-app messages. Emails are also very effective for promotional material, launches and other announcements."
5. Pay attention to the details.
Finally, it's not enough to wrangle the big pieces of a holistic product education strategy, you also have to pay attention to the details. This includes things like ensuring that all your content is written in the same voice. For Intercom, this means creating copy that is direct, immediately useful, personal, and error free.
"Consistency of voice and messaging ties in closely with the whole idea of the product education team working closely with many other teams. In the past, we've run into problems such as customers receiving messages one right after the other, from different teammates, with different tones of voice. Everything needs to be unified under a single voice and experience. Retrofitting this is super hard. If you're just starting it, get this right early."
"Onboarding, adoption, and engagement are really all kind of the same thing. You need to think about it as an overall customer experience and a single problem to solve," Ruairi explains. "This liberates your team members from the narrow idea that their job is to sell more or send more messages or create more best practice content."
Start Now
When I asked Ruairi for his number one piece of advice for people setting out to conquer product education, his response was short and sweet: Start now. "Just begin," he said. "Don't wait for it to be a problem. Value it from day one. If you've never considered onboarding before, you're actually at a great point from which you'll have more leverage in terms of effort versus reward. Start small and experiment across multiple channels. Even sending a couple onboarding emails or in-app messages will likely generate an immediate uptick in activation as long as the content you're providing is relevant, timely and helpful."
If you're serious about increasing product adoption, create cross-functional teams oriented around key activation metrics. You must work hard to create a seamless customer journey.
One last thought before we leave you – remember that in the same way your GTM evolves as your business grows, your product education strategy needs to adapt as well. Product education isn't a one-and-done task. It is a living, breathing part of your business – an ongoing mission and a company-wide mindset. You will never be finished with onboarding or product education, but that's a good thing. It means that your business is expanding and you have more new customers to educate and more ways to continue deepening the engagement of your existing customers.
So, what are you waiting for? Go get started!