The Windows Phone 8 Experience Hands-On: Does Microsoft Have a Winner?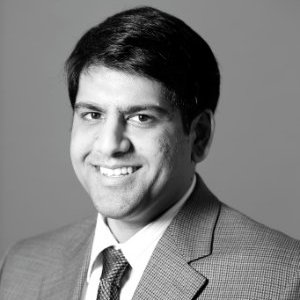 Over the past few weeks I've been reviewing Microsoft's Windows 8 Strategy and shared my initial impressions of the Microsoft Surface . This week, I want to focus on the Windows Phone 8 and my impressions of the Nokia Lumia 920 to examine how it fits into the overall strategy.
Windows Phone 8: The Vision
Windows Phone 8 is Microsoft's attempt to unify all of their devices onto a single platform. The outgoing Windows Phone 7 was largely uncompetitive and ignored by the marketplace. Windows Phone 8 is their latest attempt to become more relevant in the mobile space, which many analysts feel has slipped through their fingers.
Microsoft is hoping the common user interface, integrated social media experience, ability to edit Office documents, along with access to Skype and Skydrive will help drive adoption of their phone platform.
A Review of Windows Phone 8 Step by Step
The Interface:
During the setup process, I used my Microsoft account to sign in and set up the device. My Skydrive contents were immediately available when the phone started up. Windows Phone uses what they call Live Tiles on their main screen. They dynamically update themselves as new information becomes available.
It's very easy to navigate through the screens and get to what you are looking for. Microsoft seems to be toeing the middle ground between iOS and Android in terms of customizing the user experience. Android allows you to customize your home screen to no end, but Microsoft has some limitations on what you can do with the Live Tiles and sizing. You can add shortcuts to the main screen, which is convenient and something you can't do on a iPhone.
The Social Media Experience:
Overall, the experience is very smooth. Facebook is integrated into the operating system similar to Windows 8. You can quickly access your profile and that of your friends outside of Facebook. However, the actual Facebook App seems like an afterthought, far less advanced than the one for iOS.
Email:
This is where the platform excels. It's very easy to manage inboxes and the Live Tiles keep you updated without having to go into the Mail App. I found it very easy to organize my emails, send attachments, and function as I normally would with a PC.
Music:
The Lumia 920 has access to Nokia music which allows you to stream music for free and download some songs offline. The Windows music store had quite the selection of Bollywood music, so color me impressed.
Microsoft's Take on the Cloud:
The combined Office and Skydrive integration makes it easy to edit documents on the fly and keep them on the Cloud. Also any pictures you take are immediately uploaded to Skydrive. I could log in using my desktop or Surface and everything was there ready to go. My calendars from Google and my corporate Exchange were immediately synced to my Live Tiles. It's very easy to see your next appointment using the Tiles.
You can also manage your phone remotely, similar to iCloud.
Phone features:
Skype integration is very good — you can receive Skype calls as if they were regular calls.
Normal calls were pretty standard, but they don't have the ability to respond with a text like iPhone has if you are busy on a call. They also lack a centralized notification center like Android to keep track of any alerts, but the Live Tiles do a good job of keeping you informed.
Navigation:
The Lumia 920 comes with Nokia maps which seems good, but lacks some of the detail of Google Navigation. That said, they give you the option to download the maps to the phone so you don't need to use your data plan, and offer maps for different countries which is a huge plus.
Apps:
The app ecosystem for Windows Phone 8 is definitely a weakness. There weren't apps available for Google Voice or the Instant Message clients I normally use. As I mentioned the Facebook App seems a big step back from an iPhone. That said, a basic amount of apps exist but there is room for significant improvement.
Windows Phone 8 Product Execution Grade: B+
Overall, Windows Phone 8 has a good foundation, but it strikes me as a building whose exterior has been completed, but missing some interior fittings. I think they have enough to be competitive and have the edge in business productivity, but the lack of apps will hurt them in the short term.