2017 SaaS Benchmarks: The Pivotal Step from Benchmarks to Action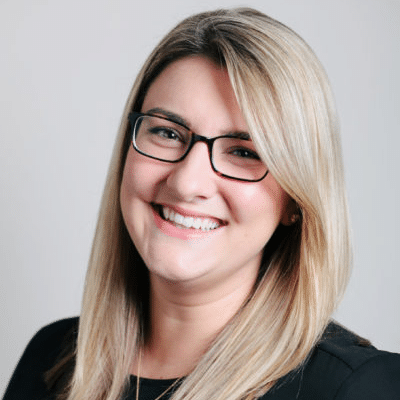 Last week we released our 2017 Expansion SaaS Benchmarks report. We surveyed 300+ enterprise software companies covering topics like growth rate, sales efficiency, CAC, diversity hiring initiatives, and many more. Ultimately, we identified seven lessons for scaling startups in 2017 (and beyond):
Growth at all costs only works for so long
Figure out where you're wasting your sales & marketing dollars
Fix your 'leaky bucket' before pouring in more cash
You're probably burning cash without realizing it so figure out your true CAC
Maximize your existing customers before hunting for new logos
Profitability is your lifeline against future funding uncertainty
Commit to creating a culture that's attractive to diverse candidates
We realize these findings are only half the battle – now that you understand these lessons, what can you do to proactively address these issues in your business? We've pulled together a few actionable pieces of advice to help you mitigate these common barriers:
1. Growth at all costs only works for so long
While top performing companies will see an accelerating growth rate in the early stages of their business, the results are clear and consistent – growth rate will eventually slow as a company grows. It is important to have an intentional plan on how to balance growth and profitability throughout your company's maturity in order to achieve your long term vision. That plan can't just live at the executive level. It should be communicated throughout the organization to empower employees at all levels to make decisions that support your goals.
As you plan for 2018 and beyond, do not assume that doing the same things you did last year will lead to the same rate of growth. In all likelihood, it will not. New competitors will emerge, others will start to catch up to what you are doing. Rather, you should be able to align that increased growth with specific, intentional initiatives and a roadmap for when those initiatives will have a material effect on the top line. Such initiatives may be a new segment of the market that you want to target, a new sales channel, a new product release or accelerated sales hiring.
Keep in mind that growth from these initiatives will not come overnight. If you decide today that you want another enterprise sales rep, for instance, expect it to take 9 to 12 months before that person is fully delivering on revenue expectations. That accounts for 3 months to bring a qualified candidate in seat, another 3 months to ramp them on your business and then and additional 3 to 6 months after that for their first sales cycle to fully play out.
2. Figure out where you're wasting your sales & marketing dollars
First, define your metrics: How are you measuring the effectiveness of your sales organization, and more importantly your individual reps? The key is to understand what leading indicators are good predictors of future success in your business. Here are a few things we like to look:
Time to first deal
Time to quota
Win rate
Average quota attainment QoQ/YoY
We recommend looking at this data on an individual, team and cohort basis. You want to see incremental improvements with each new group of hires.
Second, use these metrics to optimize your current team before layering in more sales reps. Most companies we work with would benefit from a greater investment in sales onboarding and enablement. Can't afford to dedicate a head to enablement today? Try some of these quick tips to improve performance:
Create subject matter experts: For example, assign each member of your team a competitor to go deep on – crowdsource the intel across your organization and centralize into battlecards to get new reps up to speed on your market faster.
Document everything: When you are growing quickly, things are constantly changing. What seems like a "duh" question to you, will not be for your new hires. Create a knowledgebase/FAQs and keep it up to date – this should be a living, breathing, and growing database of information. We've seen this work well in tools like Confluence, google docs, or even a wordpress site.
Give feedback: Leverage your management team, or even peer sales reps, to improve performance. Open up 1 to 2 demos a week to the entire team, check your egos at the door and give thoughtful, critical feedback to help each other improve.
Finally, review your entire funnel across marketing and sales to look for the largest drop off points. Some quick wins can usually be found here:
MQL to SAL: How much are you spending to acquire a new inbound lead? When someone requests a demo on your website, how long does it take for a team member to call that lead back? You can make meaningful improvements to the value of your inbound leads both by minimizing the time it takes to get back to them and by increasing the number of follow up touches – don't give up! Take a look at how a tool like Drift could increase the number of leads you capture on your website and automate the process of qualifying and booking meetings.
SAL to SQL: How confident are you that the same process is being executed by each BDR/rep in booking and confirming a demo? What about in follow up and establishing next steps? Agree to a plan across the entire team that includes a calendar invite, email recapping "What I heard", confirmation email the day before, and clear/actionable next steps at every stage of the process.
Retargeting: If you are like most startups, you have built up a pretty decent database of leads, but you are spending time and money to find more and neglecting to revisit the ones you already have. Not all leads are created equal – we would encourage you to do some basic segmentation and lead scoring work to lay the groundwork for a retargeting strategy. This SlideShare shows you how.
3. Fix your 'leaky bucket' before pouring in more cash
You should carefully monitor your sales efficiency and look for ways to improve or maintain it year-over-year. Look out for the 'leaky bucket' problem, where you spend significant sums to acquire new customers, but then they churn shortly thereafter (churn bait). Here are three things you can do today to stem this issue:
Define your Ideal Customer Profile: Make sure that you are going after the right customers. We suggest learning from your current customer base and lost prospects – what segments of customers have the highest win rates, lowest cost of acquisition and highest LTV?
Nail Onboarding: Figure out what makes a customer successful and what makes your product sticky. This is different for each company, but the two things we see that are consistent across organizations include having a champion and speed to value. You may need to make changes to your product, invest in a solution like Intercom or WalkMe, build out a self-serve knowledge base/training, or even dedicate time from a services resource to really make that initial onboarding process exceptional.
Actually invest in the success of your customers. Customer Success is still a relatively new role and often too many important activities are combined into one position. From that initial customer onboarding through to renewal, make sure you have someone responsible for the customer relationship and not just upselling.
4. You're probably burning cash without realizing it. It's imperative that you figure out your true CAC.
If you aren't factoring in gross margins and fully loaded acquisition costs when calculating CAC Payback, you're likely misrepresenting this important metric.
A Formula for Calculating CAC
CAC Payback Period (Months) = Total Sales & Marketing Costs of Prior Quarter / (New CMRR Added in Prior Quarter* x Gross Margin %)
*If the sales cycle is relatively short. If there's a longer sales cycle, you may need to offset the periods.
Common mistakes we see in calculating CAC Payback include:
Underestimating your true costs of acquisition. This should include all relevant costs, such as paid marketing spend, headcount, overhead, sales compensation, support during the trial, onboarding costs, etc
Overinflating your recurring revenue. You need to strip out any one-time revenue, such as onboarding or services.
Leaving out gross margins and the ongoing costs of serving a customer, such as hosting, customer success and support.
If you want to know more about this, check out Brian Balfour's thorough overview of calculating CAC including a deep dive on different models and common mistakes here.
5. Maximize your existing customers before hunting for new logos
You need to make sure your product, pricing and sales incentives accommodate up-sell paths to allow for ongoing customer expansion. Let's break this down:
Product: Certain products naturally lend themselves better to expansion, but there are always opportunities to segment features, functionality and modules to allow for upsell paths. Two common examples:
At the top of the funnel, we're seeing a shift away from freemium and an increase in time-bound trials and gated feature sets. Consider offering a pared-down version of your product at low or no cost to give users a way to interact.
As you close deals, think about the "land and expand" model. Are there certain features/functionality that are most compelling and can get you a toehold in an account? Many startups start with one offering and break their product into a more modular offering over time.
Pricing and packaging are tightly intertwined with product. Time and time again we find that pricing is an afterthought in a business and no one really "owns it". Our number one recommendation to remedy this is to spend time on how you will monetize your product at the earliest stages of development. A top notch product marketer should lead the effort, develop hypotheses, get in front of customers and test the limits. We're passionate about pricing and even wrote a book on mastering SaaS pricing.
Sales comp plans: There is no one size fits all comp plan and you can't be afraid to reevaluate and change yours. Salespeople will figure out how to optimize their plans, but you are in control of incentivizing the behavior you need. If you pay more for new logos, you will naturally see less time dedicated to expansion. Many companies address this issue by dividing sales into new business and account management as they reach scale, but creative comp plans can be just as effective.
6. Profitability is your lifeline against future funding uncertainty
There are two levers at your disposal to build a fundable SaaS company – profitability and growth. Growth is the main focus for early stage companies, but a forward looking path to profitability is an insurance policy against future funding uncertainty.
We are not advocating that you aim to slow down growth, but that you evaluate growth in the context of profitability. Too often we see companies miss a growth target and revise down their sales plan without making corresponding changes to cash burn. Be true to the metrics you set for your business and investigate what's not working.
At some point extra growth is not worth it if you – 10% margins may be worth more than 10% more growth depending on your growth baseline. You need to know your own business really well in order to make the right choices. In each case, make sure you understand the marginal impact on growth of the next dollar you spend – CAC to LTV – and that you have maximized sales efficiency.
7. Commit to creating a culture that's attractive to diverse candidates
Data shows that more diverse teams are more successful, period. But since its inception, the tech ecosystem has been plagued by bias. At OpenView, we've made a concerted effort to partner with organizations working to bridge the diversity and gender gap in tech. And it's clear from the data in our study that more needs to be done.
If you're ready to commit to making a change in your own hiring practices, start with our diversity hiring guide and gain an understanding of how to better attract diverse candidates here.
Looking for the full results of our 2017 Benchmarks Report? Access the data here.