5 Areas Where Today's Sales Managers Can Really Move the Needle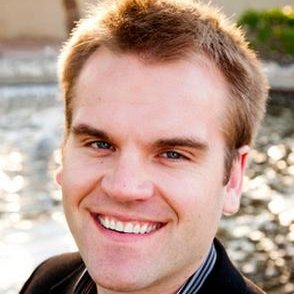 Editor's Note: Guest post by Matt Smith creator of The Predictable Revenue Bundle, designed to help any sales hacker leverage the tools and training of Silicon Valley's best sales teams.
There are two seminal sales books for the modern age of sales. First, is Predictable Revenue by Aaron Ross, the architect behind the inside sales process and team at Salesforce.com (get it free here). The second is Cracking the Sales Management Code by Jason Jordan and Michelle Vazzana. While the former focuses on building/organizing the sales team, the latter focuses on managing it to its full potential.
According to Predictable Revenue, the ideal sales team org structure is composed of the following roles:
Account Executive/Closer
Account Manager/Farmer
Outbound Sales Development Rep (SDR)/Lead Gen
Inbound Sales Development Rep (SDR)/Lead Qualifier
However, you may notice that the most important role is mysteriously missing. What about the sales manager? The four roles above represent team members who are working "in the machine." But to truly execute the Predictable Revenue system you need a manager who does nothing but work "on the system."
Working "on the system" is where Cracking the Sales Management Code comes in. Jordan and Vazzana define five categories within the sales process which can actually be managed effectively. Despite popular opinion, sales managers can't control revenue. They can control sales team activities, which hopefully leads to revenue.
Process Makes Perfect: 5 Areas Where Sales Managers Can Really Move the Needle
To improve your results and grow revenue, sales managers should focus on managing the five sales process categories below. Let's break these down one by one using the teachings of Predictable Revenue to form a checklist of key questions.
1) Call Management
Does your sales team have call scripts?
Do you have call scripts for each stage of the sales process?
What is your close-to-call ratio?
Are you using the Cold Calling 2.0 methodology to set up appointments?
Do sales managers sit in on calls with reps?
Do you record sales calls and use them for internal sales training?
2) Opportunity Management
What is your average sales cycle?
Once the SDR passes the opp to the Account Executive, on average how many activities does it take to win the opp?
In what stage of the funnel do you have the most lead leakage?
Do you have email scripts written for each stage of the sales funnel?
When reviewing rep's pipeline do you discuss opps at the top and middle of the funnel?
3) Account Management
Sales managers like most things in sales focus too much on closing new business. Developing a robust account management system can lead to faster more impactful results since it's easier to close existing business.
Does your account manager have different metrics than your account executives?
Are you scheduling regular activity reminds in your CRM to make sure you continue to have constant touches to existing accounts?
4) Territory Management
How are you dividing accounts?
How are you sharing leads?
What is the ownership breakdown per rep? Does one rep own a majority of the accounts in the CRM?
5) Sales Force Enablement
If your team is not using a SaaS sales stack then you need to get their toolbox up-to-date. Check out our Predictable Revenue Bundle if you need to better enable your team with new tools & training.
Does your team require app certifications? ie SalesForce or your internal testing
Do you have regular "sales school" sessions to train your reps on new sales tools and techniques?
Does your team have a reading list? Are there required readings for the sales team?
Do you have defined best practices for CRM usage?
Are you leveraging virtual assistants on the sales team?
Do you use email automation and lead generation apps?
Putting Data to Work for More Effective Sales Process Management
Sales management is it's own skill set. As technology continues to massively impact the sales profession, sales managers must become more technical and adaptable. With today's SaaS sales tools sales managers have all the data they can handle. The difference is making sure you're monitoring the right data and that you're actually leveraging it to influence your call management, opp management, account management, territory management, and sales force enablement.
If you are interested in a pre-selected package of lead gen apps (like Carb.io & Toofr) and lead gen training courses from people like Aaron Ross, checkout The Predictable Revenue Bundle.

Photo by: Steve Smith