3 Keys to a Profitable Customer Success Team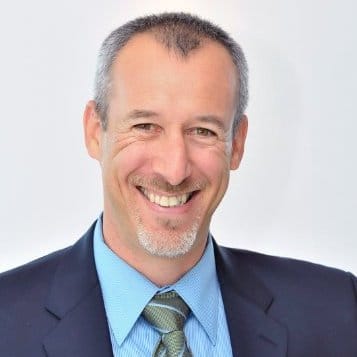 Do you view your SaaS company's Customer Success team as a cost or an investment? In this post, Mashery VP of Customer Success Boaz Maor explains why the value it delivers can be just as significant other revenue-driving functions — but only if it's focused on the right things.
When Boaz Maor joined Mashery (acquired by Intel Corporation in 2013) to head the API management platform's Customer Success program, he drafted a relatively simple vision for the role his team would play in the development of Mashery's brand:
Our value in the marketplace will grow proportionately to the value our customers derive from our solutions. 
Ultimately, that vision led Maor to establish two clear objectives (in the following order of priority):
Maximize the value that Mashery's customers extract from its solutions
Maximize the overall value of those customers
"At Mashery, our Customer Success team isn't just responsible for ensuring that customers are implemented properly or that their renewal is executed on time," Maor explains. "It's very clear that we're also responsible for customer success, value capture, and program growth. By setting the primary goal on the value to our customers all other activities become natural and much much easier."
In other words, while Mashery's sales and marketing organizations have been responsible for bringing in new customers, Customer Success is responsible for making sure they stay customers and increase their product usage or adoption over time.
"A lot of times, executives look at Customer Success or professional services teams as an expense — a cost of doing business," Maor says.

"If you do it right, Customer Success is an investment. Given the right resources and freedom to inflict change, that team can incrementally increase customer loyalty, which in turn drive revenue growth, improve brand awareness and perception in the marketplace, and lower customer churn. All of those benefits can provide a significant ROI in both the short- and long-term."

— Boaz Maor, VP Customer Success at Mashery
3 Tips for Improving the Value Your Customer Success Team Delivers 
To make sure his team delivers that level of value to both Mashery's customers and its bottom line, Maor structures Customer Success in a way that requires frequent, proactive engagement with each customer throughout the post-sale lifecycle.
"Our goal is to be very proactive in diagnosing a customer's potential problems and identifying opportunities for greater value," Maor explains. "After a customer buys in, we have a series of programs and teams in place that ensure that we truly know our customers on an individual level, understand their needs, and care for those needs in the most effective way possible."
Following Mashery's example, Maor says you can accomplish that by doing three key things:
 Define the Responsibilities within Customer Success
Some businesses believe roles like professional services, customer service, and user experience are synonymous with Customer Success. But Maor says those roles are components of Customer Success, not different ways of describing the same thing.
Mashery, in fact, has several compartmentalized teams that all operate under the Customer Success umbrella:
Professional services is responsible for discrete projects customers require: implementation set-up and add-on projects
Technical support is tasked with ongoing monitoring and customer care
Customer program success management is focused on managing the business relations with customers
"We also have team members who surround customers with a blanket of accompanying operational and strategic services to help them understand how to use API management and explore additional features that might bring value to their business," Maor says. "It's a very comprehensive organization that entirely revolves around creating more value for our customers."
 Focus on Long-Term Value, Not Immediate Opportunity
While Maor's objectives include creating stronger brand equity and driving revenue growth, those goals take a backseat to his primary focus — maximizing customer value with every customer interaction.
"If that goal is met, then the monetary and non-monetary value for the company almost takes care of itself," Maor says. "Our overarching objective is to ensure customers are as successful as possible."
 Be Proactive and Create Opportunities for Customer Engagement
From a customer management perspective, Maor believes that it's always better to act rather than react. That's why Mashery's Customer Success team executes three levels of ongoing customer communication to more proactively diagnose issues or opportunities before they become bigger obstacles:
Ad-hoc interactions: Phone, email, or on-site engagement whenever a technical need or issue arises that hadn't previously been discussed.
Bi-weekly calls: Interactions between Mashery program managers and customers to discuss user experience, product issues, or product enhancement suggestions.
Quarterly management reviews: Designed more for customers whose API programs are strategic to their businesses, these reviews follow a structured agenda and typically take two to four hours to complete. The meetings typically involve several different teams, and are intended to elevate product discussions beyond day-to-day technical issues (i.e., where is the customer's business heading, what are the challenges it's facing, etc.). These meetings also cover key product metrics — adoption, usage, etc. — and establish priorities for Mashery to focus on in the coming quarter.
"Each of those levels of interaction are critical, because they allow us to deeply understand each customer's needs and proactively develop solutions for them," Maor says. "If you take a more reactive approach to Customer Success, then you usually end up spending the bulk of your time putting out fires or addressing issues that might not be fixable."
The Bottom Line: Customer Success Isn't About You, It's About Them
At the end of the day, Maor believes that building and deploying a highly effective Customer Success team really boils down to the level of customer value you're willing (and able) to create.
"You have to be focused on your customer first, and your company second," Maor says. "Customer Success must be defined by the extent of value your solution provides to your customers. The higher that value is, the greater your ability will be to see significant monetary and non-monetary returns."
Interested in Learning More About Customer Success?
Download our quick primer guide:



Inside, you'll learn how you can get started with Customer Success Management to improve your customer retention, secure more referrals, and reduce your churn. Learn more.
Image by Bill Dickinson