5 Examples of SaaS Products With Viral Loops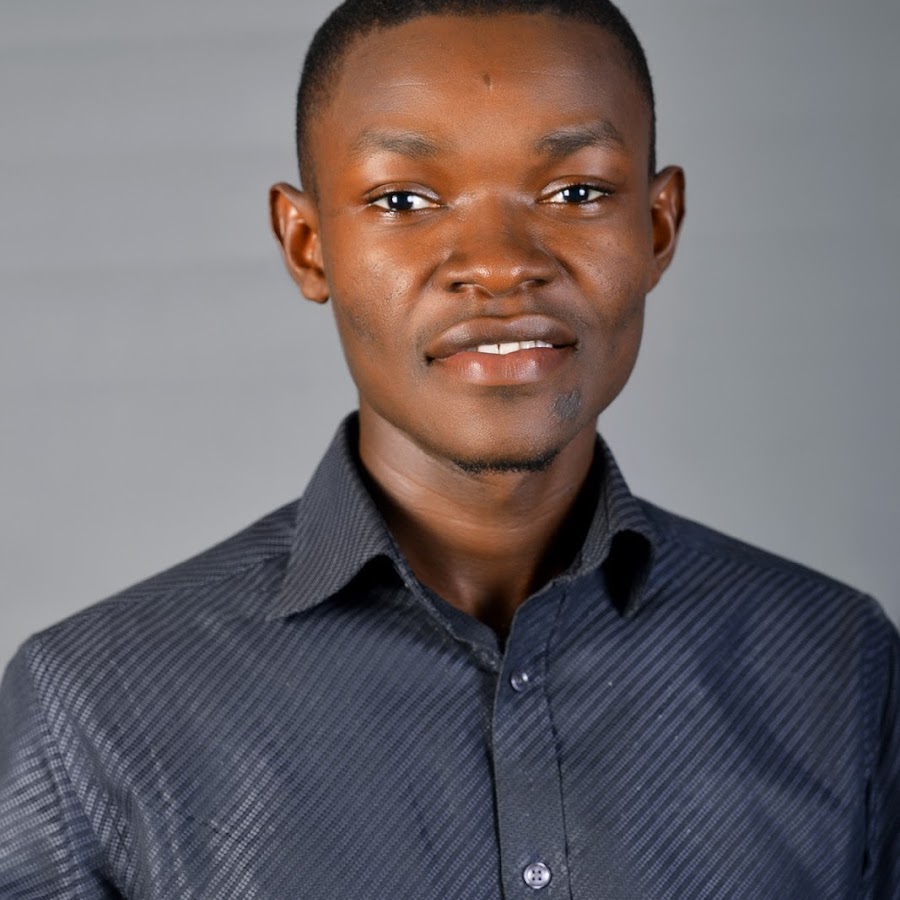 Think about the first time someone sent you a Zoom link.
Odds are that once the meeting ended, you wound up registering for an account so you could start setting up your own meetings.
The people you invited to those meetings were then exposed to Zoom—and then, like you, they signed up and started to set up their own meetings.
This viral loop was of course accelerated when the pandemic hit, as we saw them go from an average of 10 million daily meeting participants to more than 200 million daily meeting participants. Zoom is a household name. Saturday Night Live has even done a few sketches poking fun at it, and "Zoom" is now used to mean "video chat" just like Kleenex took over "facial tissues."
Zoom is one of the five examples of viral products I'll be showing you in this article. You'll see how these companies are building virality into their marketing tactics (and their product) and using it to drive growth.
But before we explore each of them…
What makes a SaaS product viral?
A truly viral product isn't built for a single user. Rather, it is designed to work with two or more people using it simultaneously.
Just like Zoom.
The video conferencing tool is intrinsically viral as it allows up to 100 participants to meet, share, learn, and stay updated.
It also allows people to experience the product before they decide to sign up. So, it's more of a "show, don't tell" situation.
Often, virality is motivated by a customer's emotions (excitement, in this case). The user gets excited about how well the product works for them, so they recommend it to their network.
To see virality in action, let's look at five examples of viral products from some of the biggest brands.
Calendly

Calendly is an excellent example of a truly viral product.
After struggling to book sales meetings during his time at IBM, Calendly founder Tope Awotona decided to build a product to solve the back-and-forth pain of meeting scheduling.
Together with his team, he adopted a product led growth strategy, building virality into the concept of meeting scheduling. They built a great product, targeting regular people—not just businesses or salespeople.
Related read: What is product led growth?
Even though the meeting scheduling tool isn't the first of its kind, it has generated four million users with $30 million ARR.
One thing that makes Calendly viral is its inherently collaborative nature. One person alone cannot use the product—it requires two people (the inviter and the invitee), just as in a typical one-on-one meeting.
Each time someone sends a Calendly invite, they're both using and promoting the product, which creates a viral loop. Through this viral loop, Calendly acquires new users without additional effort.
Let's see this in action with an example:

A single user, Margaret, sends her Calendly invite to her business partner, Aaron, who has never heard of the product.
Aaron accepts her invite, experiencing the product first-hand. He sees how it makes scheduling a meeting stress-free by completely eliminating the typical annoying back-and-forth between people.

If he loves it, he'll sign up and start using the product to schedule his meetings, perhaps with people in his network—some of whom may never have heard of the product before.
People in Aaron's network may also decide to sign up, further perpetuating Calendly's viral loop of value, driving their growth even more.
No wonder Calendly has generated four million users with $30 million ARR in less than 10 years.
Slack

Slack is a micro-social tool for teams within an organization. With 12 million daily active users, Slack eases communications within organizations.
Instead of endless meetings, bulky email threads, and long phone calls, communication between team members (within an organization) can be done through one channel: Slack!
Several business tools such as Google Drive, Salesforce, Trello, and others are well-integrated into Slack, making it easy for collaboration across platforms.
Every part of the process has resulted in an increase in Slack's ARR from $12 million in 2014 to $630 million in 2020.
Most of Slack's initial growth was a product of word-of-mouth, which is still their number-one priority.
Using the beta version of the product released in 2013, Slack generated awareness and received valuable feedback that helped them to iron out existing issues before their official launch.
By 2014, testimonials from reputable organizations like Medium solidified their credibility. More organizations adopted Slack as their primary communication tool.
Apart from the virality built into the product (as communication naturally involves two or more people), Slack also has a strong network effect.
The more people within an organization sign up and experience the product, the more others within the organization are likely to sign up.
Let's see Slack in action with an example.
Say that Julie, Head of Marketing, downloads Slack and asks her teammates to do the same so they can work on projects together. With each new user who comes on board, Julie can effectively collaborate more with her teammates and keep track of their online activity within the organization.
They can share files easily, collaborating with each other on the platform using third-party applications such as Google Drive and Trello.
One person within an organization, for instance, can recommend the product to someone from a different organization.
If that person signs up and loves the experience, they can adopt Slack as a primary communication channel for all teams within their organization.
So, Slack gains many new users without having to do anything more than keeping the product visible and valuable.
Zoom

In the wake of the COVID-19 pandemic, Zoom took the world by storm.
This cloud-based video conferencing tool helped businesses, schools, churches, friends, and families stay connected.
How did Zoom shoot up from an average of 10 million daily meeting participants to more than 200 million daily meeting participants (both free and paid) in just three months (December 2019-March 2020)?
Zoom uses a freemium model, which allows prospects to use Zoom (with limited but amazing features) until they're ready to upgrade.
Famously, we saw Hillary Clinton convert to a paid Zoom account in late 2020.
Former Secretaries of State/winners of presidential popular vote also get time limits on Zoom/video conferencing. pic.twitter.com/cHKgAZrk8x

— Paul Kane (@pkcapitol) September 30, 2020
Zoom's free version allows a maximum of 100 participants and a 40-minute limit on group meetings with 3 to 100 participants. New users don't have to sign up or log in before they can attend meetings unless the user is the host.
Zoom also leverages the viral loop created when existing product users send meeting invites to non-users. The non-users start to experience the product the moment they click the invite link.
So, the next time these non-users want to host a virtual meeting—depending on the outcome of their experience—Zoom will most definitely be their go-to platform.
As of April 2020, Zoom had 300 million daily Zoom meeting participants, up 30x in four months—generating a total revenue for the first quarter of 2020 was $328.2 million, up 169% year-over-year.
SurveyMonkey

SurveyMonkey, one of the oldest SaaS companies (21 years), is an industry leader and authority in web-based surveys. This brand employs the product-led strategy, building virality into their product.
Let's see this in action with an example:
Tasha runs a fashion startup.
To better understand her clients' needs, she turns to SurveyMonkey to create a survey and generate a link so that people can participate.
She prepares the survey, types the corresponding mail, and hits the send button to forward the survey link to everyone on her email list.
Some of them may have heard about or used Survey Monkey before, while others might be unfamiliar with it. Their first exposure to the company happens when they open the survey and see that it is "Powered by SurveyMonkey."
After taking the survey, they might become SurveyMonkey users and use it to create their own survey.
Then the viral loop is created.
This snowball effect of customer acquisition is one of the key benefits of a product led growth model. And it's probably why SurveyMonkey boasts $95.4 million total revenue, and 20% year-over-year growth, with the number of paying users approximately 803,000—an increase of approximately 22,000 paying users from Q2 2020. Impressive.
How did SurveyMonkey acquire all these users? They built a high-quality product with virality at its core.
Mailchimp

In a New York Times interview, Mailchimp co-founder Ben Chestnut shared that his company's success was a result of their proximity to their customers, something competitors lacked.
The result of their customer-centric approach generated over 12 million active customers and $700 million total revenue (as of 2019), with an average of 10k users signing up for an account every day.
It's all because they adopted a product led strategy, combining the freemium model with bold, fun branding and strong customer support.
Related read: Freemium vs. Free Trial—How to Know Which One to Pick for Your SaaS Startup
Like SurveyMonkey, when a person receives a mail, their first exposure to the company happens when they see it's "Powered by Mailchimp."
After reading the mail, they may decide to learn more about the product and try it out eventually. They may even use it to automate their emails and schedule them to be sent.
Then the viral loop is created. People who are interested become product users (for free) as they experience the tool themselves.
Creating your own viral loops
You might be reading this and thinking: Where does this leave me? How can I create viral loops for my own SaaS product?
Start by understanding why people convert. What makes a prospect become a user? What makes them convert to paying customers? Trying to see things from the customer's perspective can help improve your chances of converting prospects.
Of course, building a great product is one way to go. However, you can consider adopting a freemium model like Zoom and other PLG companies I mentioned above.
Alternatively, you can change your product offering in some way to motivate existing users to invite other people to use it with them. When users benefit by building a large network, the viral loop accelerates.
Also, having a great customer support team in place is key so that prospects and users feel valued.
With this knowledge, you can change the way you present your product so that they can see the perceived value before experiencing it.
And lastly: Don't try to pursue various efforts simultaneously in order to gain more exposure and build virality. Instead, focus on the core of your product and the value it offers to your prospects and customers.
That's your greatest asset.
More product led growth resources